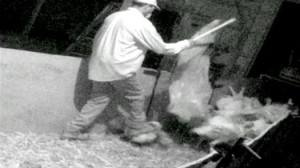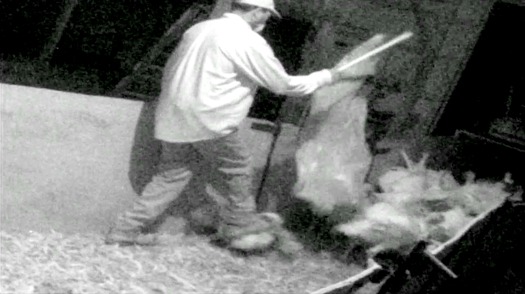 North Carolina is the latest state to consider a new law targeting whistleblowers, undercover investigators, and journalists who expose factory farms. The legislation was introduced on the same day that a fifth Butterball employee pled guilty to criminal cruelty to animals — charges that wouldn't be possible without the undercover investigations that bills like this aim to criminalize.
The wave of legislation called "ag-gag" bills has been met with increasingly mainstream media exposure and outrage, such as the excellent front page story in the New York Times this week.
North Carolina's SB 648, the "Commerce Protection Act," is a good example of how corporations and industry groups are responding to the media backlash.
The bill doesn't include any "terrorism" language, as others have in the past, and it doesn't mention animal agriculture at all.
Don't be fooled, though. This ag-gag bill shares the same language and provisions as about a dozen others across the country.
SB 648 says: "It is unlawful for any person to willfully make false statements or representations or to fail to disclose requested information as part of an employment application" if the purpose is to "to create or produce a record that reproduces an image or sound occurring within the employer's facility, including a photographic, video, or audio" or "to capture or remove data, paper, records, or any other documents…"
It goes on to say that "Any recording…Â shall be turned over to local law enforcement within 24 hours."
These are the 3 common provisions in ag-gag bills across the country: 1) photography bans, 2) job application / fraud, and 3) mandatory reporting within 24 hours.
It's transparent that this bill is a direct response to the undercover investigation of Butterball by Mercy for Animals that led to criminal convictions, and ousted a top state government official for fraud. (For a more detailed look at that case, and ag-gag bills nationally, check out my article in Vice).
The fact that this bill emphasizes fale statements over photography isn't a safeguard for journalists. Remember, North Carolina was also the home of the landmark lawsuit by Food Lion against journalists who exposed unsanitary practices. The basis of that suit? Fale statements on job applications.
And much like Indiana's sweeping ag-gag bill, this isn't confined to animal agriculture. All industry is affected. This isn't just a threat to animal activists, it's an assault on anyone who exposes corporate abuse, especially workers and whistleblowers.