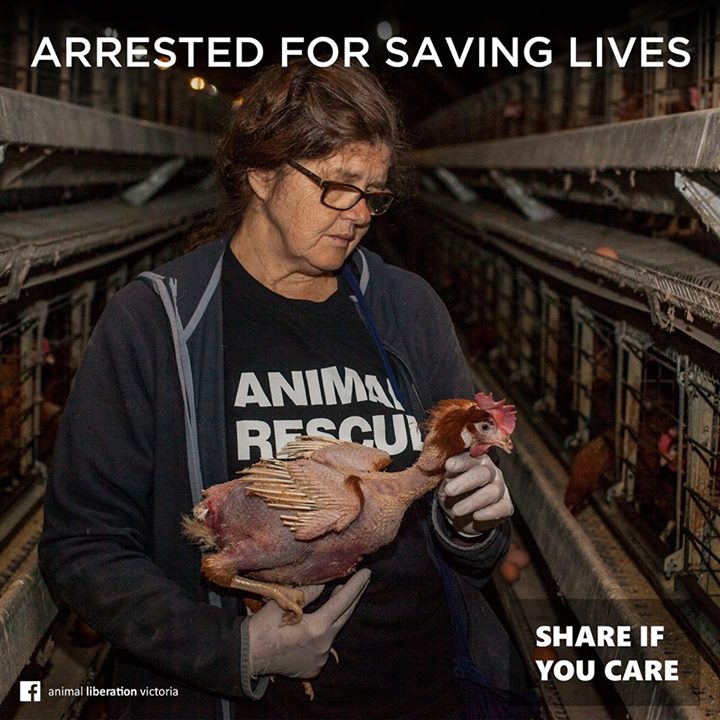 I spoke with Progressive Podcast Australia recently about my new line of women's clothing, bongs, and pottery (well not really, but I think the hosts may be on to something with the suggestion). We met when I was down in Australia for a speaking tour a while back and it was a pleasure to catch up.
The episode is particularly timely as longtime Australian animal rights activist Patty Mark was recently arrested for her role in saving abused hens. She is facing charges of burglary, theft, and criminal damage for her alleged open rescue of the hens — a tactic she truly pioneered and that has influenced the animal rights movement internationally.
Patty would I'm sure be the first to say that the real audacity of her arrest is that the real criminals — the people responsible for this cruelty — are facing no charges at all.
Here's a bit more about the episode:
On this episode we're joined by independent journalist Will Potter from greenisthenewred.com. He discusses: what 'green is the new red' refers to (linking the previous "red scare" about communism to the current "green scare" about animal and environmental activists), the way repressive laws target both militant and moderate activists, the ways these laws are creeping into Australia and elsewhere around the world, the power of corporations and their free movement around the world, and coalition building between different social movements united against repressive laws. Will also speaks about his collaboration with Rise Against (as shown above) and the power of punk music in bringing about social change and politicising youth. Also covered is emotional versus physical harm as a result of militant activism and using graphic footage in a way that is consistent with animal liberation – for more on these topics, check out our post-ICAS discussion with Team Earthling.
Episode 98: Will Potter on Rising Against the Criminalisation of Activism by Progpodcast on Mixcloud