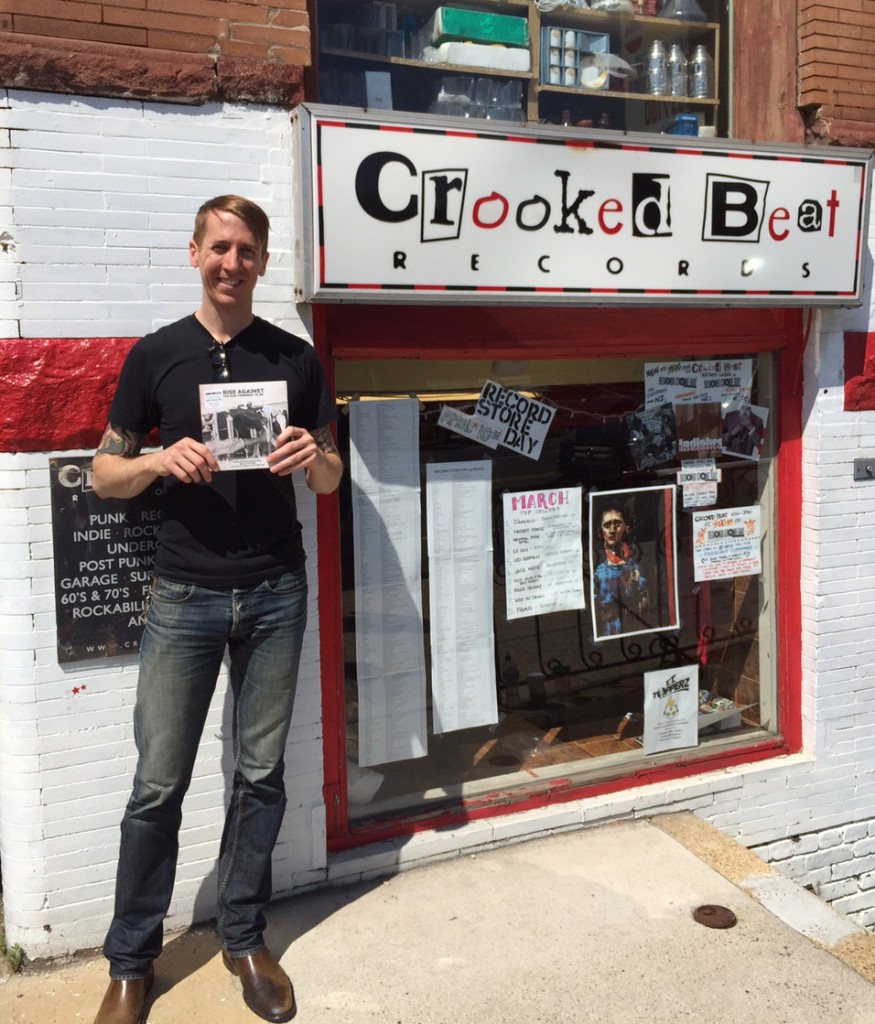 Good news! My collaboration with Rise Against made the list of top 100 best-selling release for Record Store Day (quite a feat considering the huge amount of bands and releases).
Rise Against released a limited edition 7″ with "The Eco-Terrorist In Me" and "About Damn Time" on one side, and a spoken word by me on the other. As you can see, I totally geeked out and had to pick up a copy in person at Crooked Beat in Washington, DC.
Thanks to everyone who picked up a copy (and I know a lot of folks had to run to multiple shops to grab one). And huge thanks to Rise Against for using their music to draw attention to factory farm abuses and how corporations are trying to label activists as "terrorists."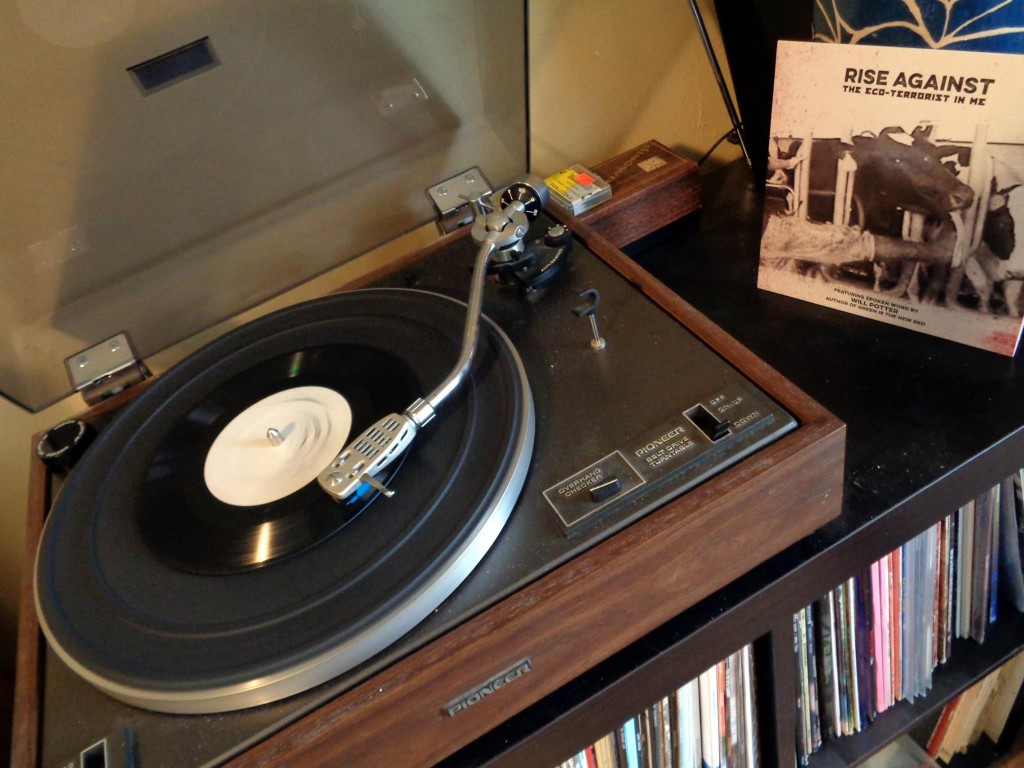 The record is only available in stores. But the track inspired by Green Is The New Red is on their new album, The Black Market, which you can get here.
And be sure to check out my interview with Tim from Rise Against.