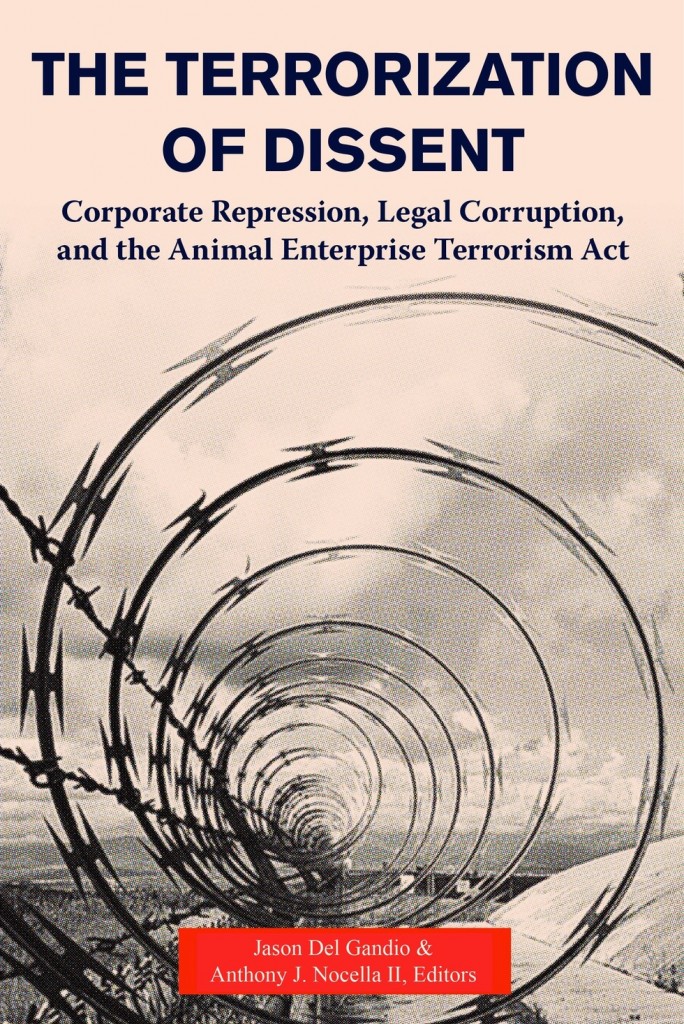 "Terrorization of Dissent: Corporate Repression, Legal Corruption, and the Animal Enterprise Terrorism Act" is a new book examining the AETA and how it threatens the right to protest.
The following is from the preface by Will Potter:
When I testified before the U.S. House Judiciary Committee about the Animal Enterprise Terrorism Act in 2006, I argued that such sweeping legislation criminalizes First Amendment activity, whistleblowing, and nonviolent civil disobedience as "terrorism," and would have a chilling effect on free speech. Members of the committee, including Rep. Bobby Scott (D-VA) and Rep. James Sensenbrenner (R-WI), dismissed my concerns and promised that the law would only target property destruction and violence.
This has been the major talking point from supporters of this legislation for years: the law is only about "extremists," and as long as you aren't part of the Animal Liberation Front, you have nothing to worry about. Lawmakers went so far as to respond to my concerns by including empty rhetoric in the rules of construction promising that the bill "does not include any lawful economic disruption (including a lawful boycott) that results from lawful public, governmental, or business reaction to the disclosure of information about an animal enterprise."
Since that time, the true scope of this legislation has been exposed [click to continue…]