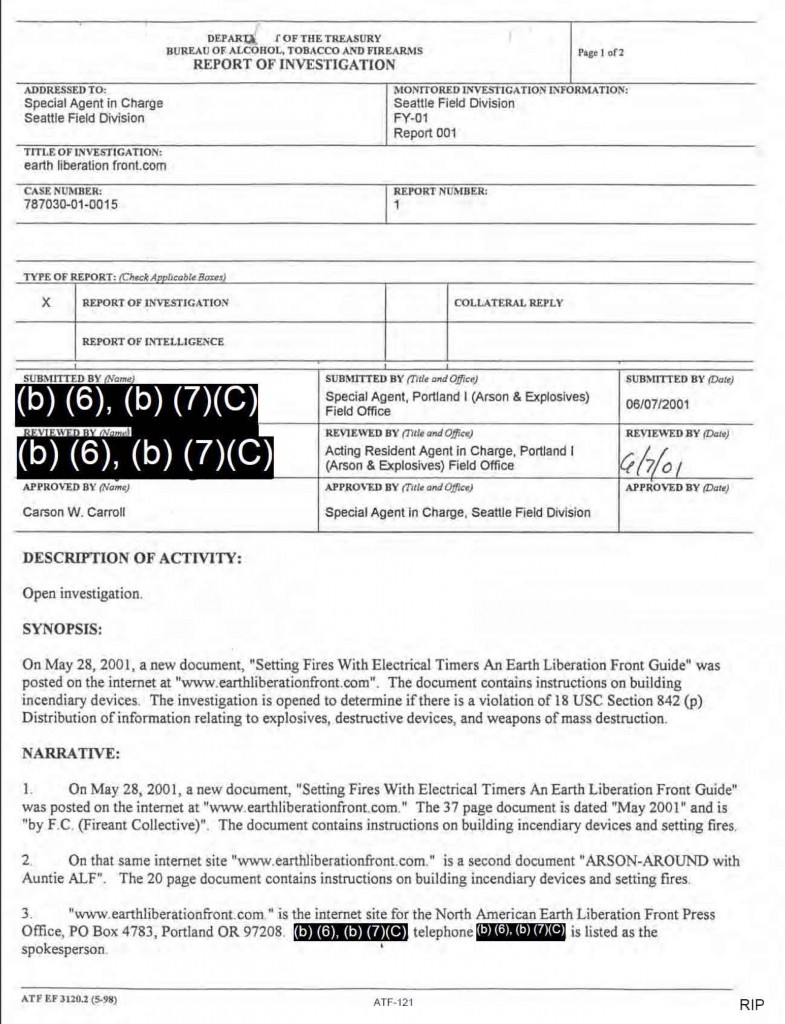 Just three months before the September 11th attacks, U.S. anti-terrorism resources weren't focused on Al-Qaeda — they were also being spent trying to build a case against environmental activists for "weapons of mass destruction" based on website posts.
New documents obtained through the Freedom of Information Act show that the Bureau of Alcohol, Tobacco, and Firearms opened an investigation to determine whether Anarchist Cookbook-style booklets posted online violated a law against distributing information related to weapons of mass destruction.
The booklets were posted on EarthLiberationFront.com, which was the public website operated by above-ground supporters of an illegal, underground group called the Earth Liberation Front, or ELF. The ELF uses property destruction, including arson, to inflict economic damage on businesses they say are damaging the environment.
The group has used arson to sabotage logging companies, ski resorts, and genetic engineering research, but they have never injured a human being.