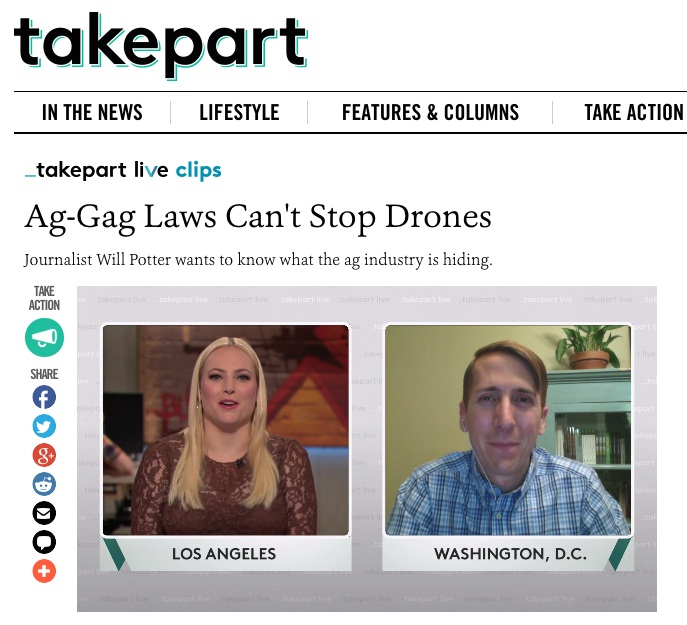 Wow. My Kickstarter just ended, and I'm speechless. We met the original goal (in five days), we met the expanded goal (three times higher!), we met the $30,000 match goal provided by a very generous donor, and we exceeded even that.
The amount of support and confidence people have shown for this project, and for my ability to execute it successfully, is overwhelming and humbling. Thank you. Thank you to the longtime readers who have stepped up, and thank you to all the new supporters who learned about this because it was a Kickstarter "top journalism project" pick, or because it was featured in media outlets like Salon and Fast Company. Thank you all for making this happen.
As the clock was running out on this project, I was scrambling to do everything I could — radio, TV, and print interviews; blog posts; email blasts; social media outreach. Meanwhile, I was seeing every media outlet in the country covering the infamous "potato salad" Kickstarter.
Yes, people have contributed $71,000 so far to someone making potato salad.
The creator, Zack Brown, told Reddit: "I think the thing people are responding to is the opportunity to come together around something equal parts absurd and mundane."
It makes me incredibly angry to see this celebration of apathy.
But rather than focus on idiots running "ironic" hustles, or the donors who have so much money to burn they can happily throw it at this stupidity, let's look at what you all helped accomplish with "Drone on the Farm."
More than one thousand people contributed to this project.
The average donation was $57. Many were only $5 or $10. People dug deep and contributed whatever they could.
The most donations came from this website and from Facebook. That means people who support this work took it upon themselves to share it with friends encourage and more contributions.
I've received dozens of messages from journalists, activists, filmmakers, and others who are eager to help in any way they can. They're stepping up because they are passionate about the cause.
If the potato salad Kickstarter is about coming together around something "absurd and mundane," this project is about coming together around something newsworthy, innovative, and ambitious. It's a diverse group of people speaking up against ag-gag laws, and in favor of accountability and investigative journalism.
As Meghan McCain (yes, John McCain's daughter) said to me on Take Part Live last night:
"What do [factory farms] not want us to see? That's what scares me most about this… I really hope everyone watching donates to your project."
Thank you all for this incredible support. I can't wait to get started.