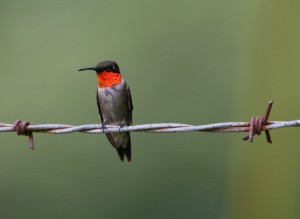 The government filed an emergency motion to keep an activist in jail because he is an "anarchist" and "domestic terrorist" who associates with a "subversive," but in a response issued Monday, an Iowa district court didn't buy it. Scott Demuth will be released pending his trial.
Demuth has been indicted on animal enterprise terrorism charges for alleged "conspiracy" as part of the 2005 Animal Liberation Front raid at the University of Iowa that rescued more than 300 animals.
He and another Minneapolis activist, Carrie Feldman, had been targeted by a grand jury focused on the ALF raid. Both Demuth and Feldman refused to testify on the grounds that the grand jury was a political witch hunt pressuring activists to speak, without an attorney present, about their political beliefs and political associations.
When Demuth was indicted, Judge Thomas Shields ruled that he could be released pending trial as long as he wore a GPS monitoring device and adhered to other criteria. Assistant U.S. Attorney Clifford Cronk filed an emergency motion to keep Demuth behind bars, arguing:
Defendant's writings, literature, and conduct suggest that he is an anarchist and associated with the ALF movement. Therefore, he is a domestic terrorist.
Yes, you read that correctly. The government is arguing that First Amendment activity–writings, literature–and political beliefs are enough to make someone a terrorist.
Among the other reasons given to keep Demuth, a graduate student in the sociology department at the University of Minnesota, behind bars:
He has political friends. According to the motion, he is an "associate" of Peter Young, "an outspoken and subversive animal rights activist who has been prosecuted for ALF activities and, after being indicted for animal enterprise terrorism, was a fugitive from justice for several years."
He protests. Demuth "participated in an anti-government demonstration in front of the courthouse" prior to the grand jury hearing.
He has a network of support. There were individuals in the courtroom who supported him, Cronk argued, and many people had called into the U.S. attorney's office opposing the grand jury "based upon their belief that the use of the grand jury was abusive and unconstitutional."
This is not an isolated incident. It is becoming increasingly common to see this kind of inflammatory, unfounded rhetoric coming from prosecutors who hope to smear activists as terrorists before they even stand trial.
For instance, in Hugh Farrell's motion for bond, the government said he "has been observed advocating literature and materials which advocate anarchy."
Stephanie Ernst summed up the threat of this pretty well in her comments over at change.org:
Wow. WOW. He's suspected of being involved in a raid that involved vandalism and rescue, and he's an anarchist, so "therefore, he is a domestic terrorist." Forget the trial, folks! Verdict is in! How many people would be "domestic terrorists" if these were the criteria?