Bo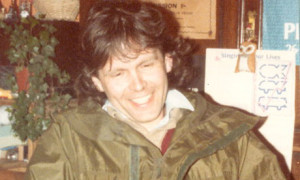 b Lambert was an undercover cop in who spent years infiltrating Greenpeace and other protest groups in London. He has previously been exposed for bombing a department store in the name of the Animal Liberation Front, and is also under investigation for sexual relationships he had with four women while undercover.
Now Paul Lewis and Rob Evans at The Guardian have reported that Lambert, while undercover, co-wrote the infamous leaflet about McDonald's that led to the "McLibel" trial, the longest court case in English history:
The true identity of one of the authors of the "McLibel leaflet" is Bob Lambert, a police officer who used the alias Bob Robinson in his five years infiltrating the London Greenpeace group, is revealed in a new book about undercover policing of protest, published next week.

McDonald's famously sued green campaigners over the roughly typed leaflet, in a landmark three-year high court case, that was widely believed to have been a public relations disaster for the corporation. Ultimately the company won a libel battle in which it spent millions on lawyers.

Lambert was deployed by the special demonstration squad (SDS) – a top-secret Metropolitan police unit that targeted political activists between 1968 until 2008, when it was disbanded. He co-wrote the defamatory six-page leaflet in 1986 – and his role in its production has been the subject of an internal Scotland Yard investigation for several months.

At no stage during the civil legal proceedings brought by McDonald's in the 1990s was it disclosed that a police infiltrator helped author the leaflet.
The response from a police spokesman is particularly salient: "At some point it will fall upon this generation of police leaders to account for the activities of our predecessors, but for the moment we must focus on getting to the truth."