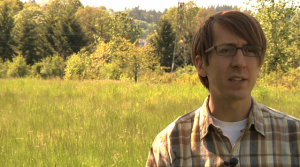 When I was in Portland, Oregon, I sat down with the nice folks at Because We Must to film a video interview about my work, and some of the lessons learned from the corporate-led war on dissent as "terrorism."
We filmed it in this beautiful park, and our discussion of a pretty dark topic was interrupted at one point by bald eagles cutting lines through the sky. The three of us all looked at each other after being hit with the same reminder: this is all worth fighting for.
I think this video turned out really well (and I love the Godspeed in the background — that album was on repeat many late nights writing the book). It's really an honor to me that folks spend their time and energy producing things like this. I don't think I say this nearly enough, but thank you all for listening to what I have to say.
Interview with Will Potter from Because We Must on Vimeo:
We are are excited to post our interview with our good friend Will Potter. Will runs the very informative blog Green is The New Red and is also the author of the recent book 'Green Is the New Red: An Insiders Account Of A Social Movement Under Siege'. Will focuses on how the animal rights, and earth liberation movements have been targeted by the Government and labeled as 'eco-terrorists' and how dangerous this is for all social justice movements, present and future. After watching the interview, we would love it if you shared it with comrades, friends and family!