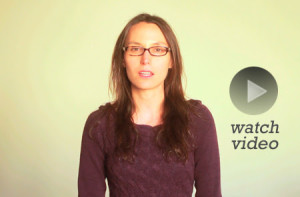 Today the Center for Constitutional Rights is challenging the Animal Enterprise Terrorism Act in court, arguing that the vague and overly broad law is a violation of the First Amendment.
[As background: "Court Dismisses Animal Enterprise Terrorism Act Lawsuit. Here's How That Affects You."]
As CCR's Senior Staff Attorney Rachel Meeropol argues Blum v. Holder before the First Circuit Court of Appeals,  activists are packing the courtroom in support. For those who can't be there, you can share this new video by the plaintiffs, and use the hashtag #AETAspeakout to raise awareness of this dangerous legislation.
This is a law so broad the the FBI has considered using it against undercover investigators. And the first prosecution was for activists who protested and used sidewalk chalk.
Meeropol has an excellent piece on the Huffington Post about the case, "Activists are fighting to speak. Are you willing to listen?"
Today, I am in court in Boston, urging the First Circuit Court of Appeals to strike down the federal Animal Enterprise Terrorism Act (AETA) as a violation of the First Amendment. This law has cast a chill throughout the animal rights community, targeting peaceful picketing, boycotts, and nonviolent civil disobedience as "terrorism." As with similar repression throughout history, the AETA targets an unpopular group of activists and protects politically powerful interests from protest. It is a dangerous, unconstitutional law that will go down as a shameful mark on our history…

Make no mistake, neither the AETA nor ag-gag laws are aimed at protecting businesses from illegal radical activism–existing law already punishes vandalism, harassment, and fraud. Rather, these laws aim to protect animal industries from radical ideas. Animal rights activists want to fundamentally change the way we view animals: to get us to see animals not as food, textiles, test tubes, or performers, but as individuals with lives worth living.
Here's a full list of articles and resources on the AETA. Speak up today!