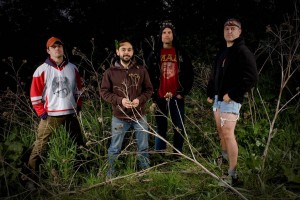 "Will Potter is the author of a book called Green Is the New Red… He's up here fucking moshing."
This is the best. Thanks to Greg for sending in this clip from his phone. Can't wait to see them again this Saturday in Baltimore!
Also, I love the weirdo who for some reason decided to yell out "RIP Howard Zinn" at the end. What a goof.
Oh, and if you're not already, you should be listening to Chris and Derek's podcast Escape Velocity.