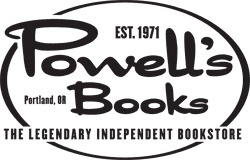 The book reading at Powell's last night was a huge success, with about 80 people there and standing room only. Thank you so much to everyone who came out! It's really an honor that I've been able to speak at such great venues (Powell's and City Lights both made it on Salon's list of the most inspirational bookstores around the world) and to full houses.
The rest of this week I'll continue to guest blog for Powell's. Here's an excerpt from today's post, "The Real People Being Labeled 'Eco-Terrorists'":
When I decided to write Green Is the New Red: An Insider's Account of a Social Movement under Siege, I knew it would be driven by investigative journalism and political analysis, but it had to be more than that. I set out to tell the personal stories of people who have been labeled "eco-terrorists" and let their individual experiences (and in some places my own) guide the narrative.Through it all, I didn't want to lose sight of the fact that this is not an abstract political discussion: It is about real people.
Read the full post at Powells.com.