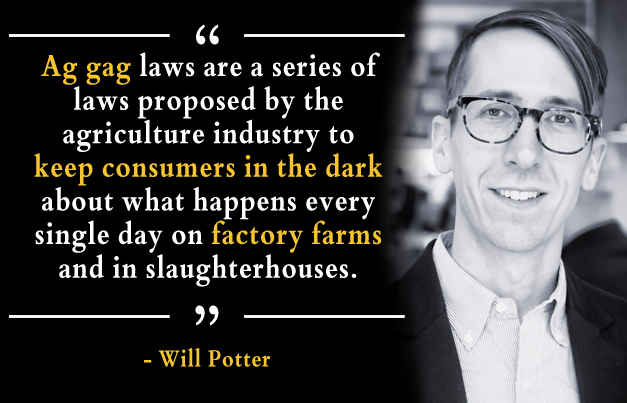 I was invited to be the keynote speaker at the Animal Law Conference last month, and when I was there I sat down with the Animal Legal Defense Fund to talk about the role of journalists in protecting animals (and protecting the civil rights of those who are protecting animals).
I hope you'll check out this brief video about ag-gag laws, which make it illegal to expose animal welfare abuses, food safety violations, and workers' rights infringements on factory farms and slaughterhouses.
Want to learn more? Check out the ALDF's lawsuit challenging Idaho's ag-gag law as unconstitutional.