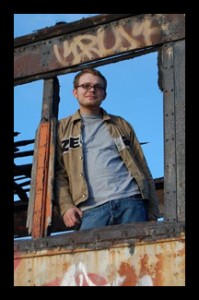 Utah animal rights activists Jordan Halliday was sentenced to an additional 10 months in prison today for refusing to testify before a federal grand jury.
The grand jury was convened to investigate the release of mink from Utah fur farms by the Animal Liberation Front. Halliday refused to cooperate because grand juries have repeatedly been used by the government as a tool for fishing expeditions, forcing activists to testify about their political beliefs and political associations.
Grand juries have historically been used against social movements (and are also being used against antiwar activists in the Midwest). They're a tool to harass and intimidate activists, and foster fear and distrust among activist communities. If you don't know about grand juries, I think this clip from the Rockford Files is a good start.
Halliday will be appealing the sentence. He is scheduled to report to prison in January.
I've written about the community support Halliday has received, and that will need to continue as this moves forward. This video clip is a song he wrote in thanks to supporters. An excerpt:
I'll read a lot of books.
I'll get really smart.
I'll bulk up.
And tear those books apart.
(I'm just kidding)