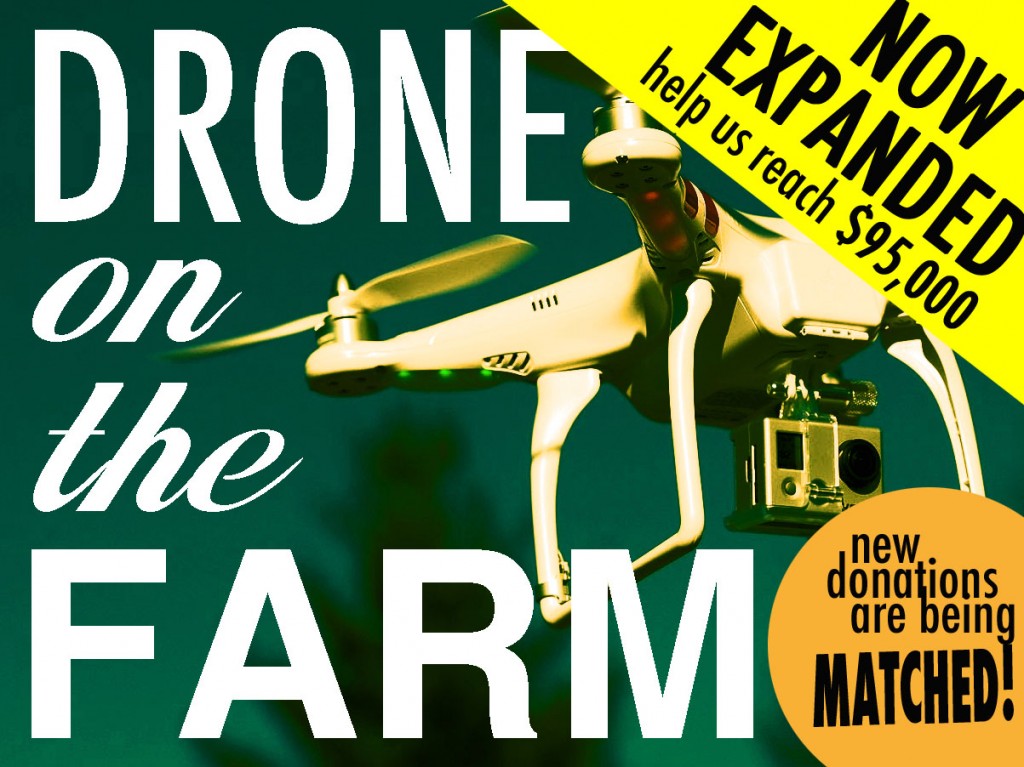 I just got incredible news!
A donor is so excited about my Kickstarter, and all the momentum and attention it has generated, that they have committed to matching the next $30,000 in donations dollar for dollar!
That means any amount you chip in from this point forward (ie: above the current level of $45,000), the donor will do the same.
We blew through the original fundraising goal in just 5 days, and the project has an expanded goal of $95,000. That's a lot of money, I know, but if we reach that level of funding, the project will be able to:
Acquire two drones for aerial photography
Equip one of the drones with a high-def camera and live-feed capabilities
Outfit the drones with additional capabilities, including thermal imaging
Expand the investigation to additional farms
Hire a videographer to document the investigation and help us edit the footage.
Plus carry out everything that was originally planned
The Kickstarter is at $45,000 right now, so every donation until we reach $75,000 will be doubled. 
I am so grateful for this opportunity, and there is so much potential to make this investigation even better. Please consider contributing to the Kickstarter and sharing it with friends, so we take full advantage of this rare chance!