I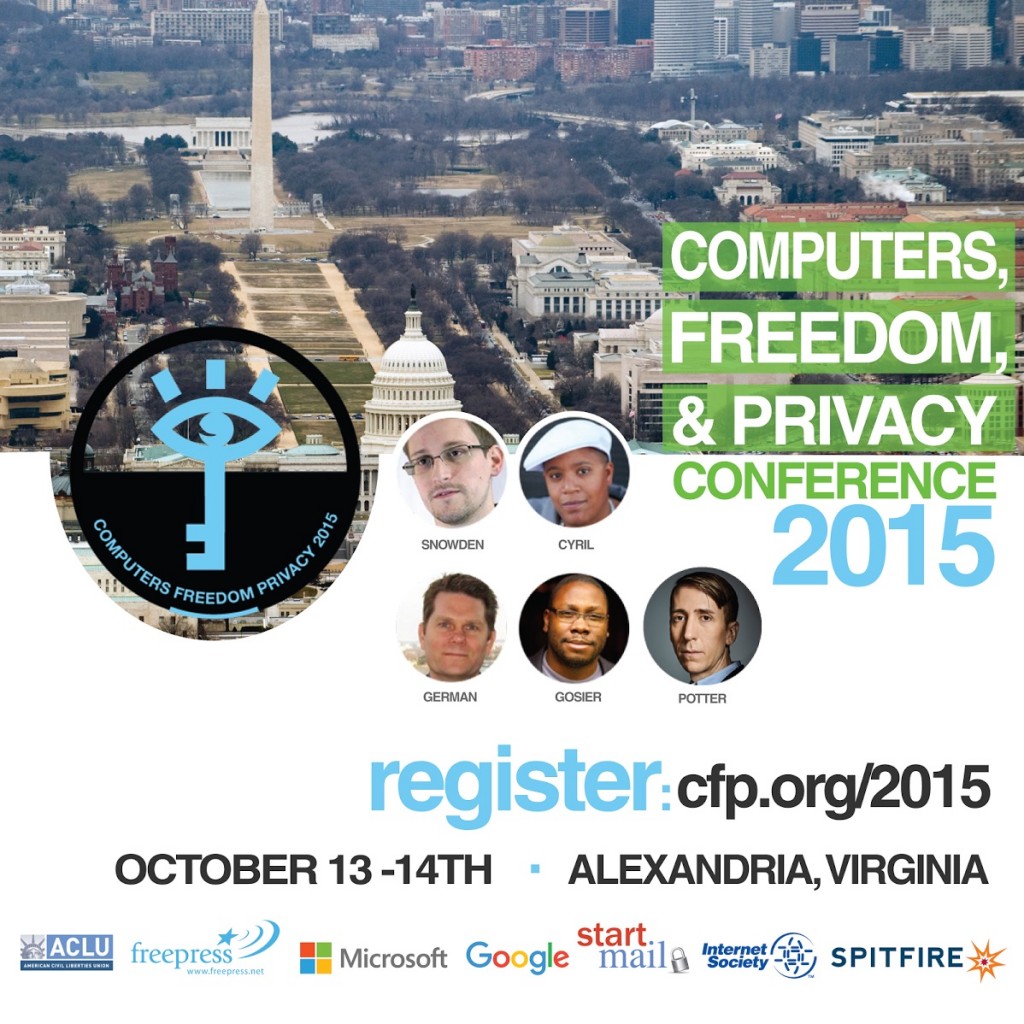 've been invited to deliver a keynote address at the 2015Â Computers, Freedom, and Privacy conference. I'm really looking forward to the event, and also to Mike German's interview with NSA whistleblower Edward Snowden.
From the organizers:
The Computers, Freedom, and Privacy Conference is the premier event examining the intersection of policy, technology, and action. The 25th anniversary CFP 2015 will feature events bringing together technologists, policy experts, and activists in forums designed to engage the public and policymakers in discussions about the information society and the future of technology, innovation, and freedom.

CFP 2015 will focus on the growing tensions between, on the one hand, maturing information technology and its benefit to innovation and free speech online and, on the other, the threat that technology poses in areas as diverse as consumer privacy, racially biased policing, political dissent worldwide and, indeed, to the teeming marketplace of digital speech and association enabled by that very technology.

We are pleased to announce the following keynotes for CFP 2015:

Edward Snowden and Mike German will open the conference with a historical comparison of surveillance programs and their impact on civil liberties, from COINTELPRO to the Snowden revelations.
Malkia Cyril, Executive Director of the Center for Media Justice, will discuss the history of surveillance of people of color in America as well as her work with Black Lives Matter and the "new era of civil action."
John Gosier, an inventor, data-scientist, and serial tech entrepreneur, will discuss "trickle down techonomics," the unintended consequences of technology in the face of a digital divide, and how increased attention to "outcome design" can help address this issue and spread global wealth.
Will Potter, investigative journalist and TED senior fellow, will discuss government surveillance of activists, particularly in environmentalist movements, and the chilling effect these practices have on our First Amendment rights.
The conference is October 13th and 14th in Washington, DC. If you'll be there, message me on Twitter so we can meet up!