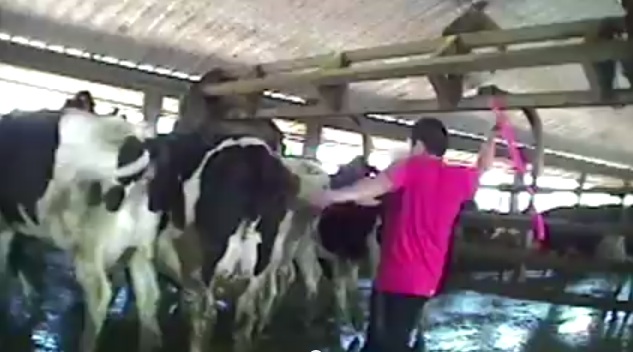 Idaho's governor has signed a bill into law that makes it illegal for undercover investigators and whistleblowers to expose animal cruelty on factory farms and slaughterhouses.
The bill, SB1337, was backed by the state's billion-dollar dairy industry after Mercy For Animals exposed dairy workers beating, kicking, and sexually abusing dairy cows. Under this new law, the whistleblowers who exposed the cruelty face criminal penalties worse than those who committed the abuse.
As I've reported previously, the bill is so broad and vague that it puts journalists at risk, and has been opposed by media outlets and journalism groups.