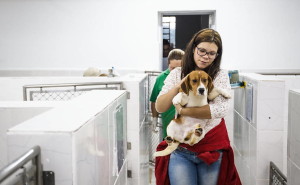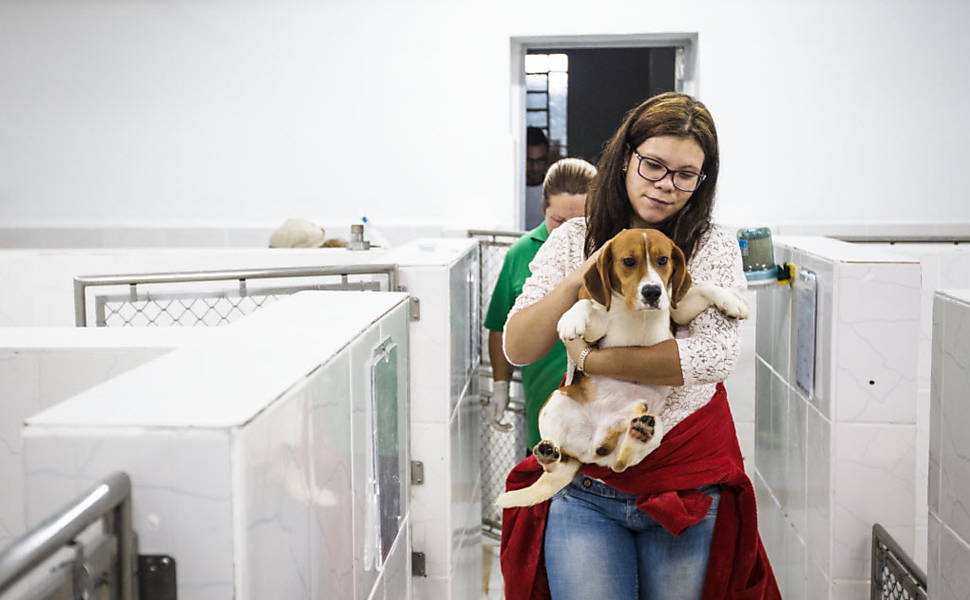 Animal rights activists in Brazil rescued nearly 200 beagles last week from a laboratory that was experimenting on the dogs for the pharmaceutical industry.
According to one activist I spoke with in Brazil, the protest began with about 40 people outside of Instituto Royal in San Roque because the lab had been accused of animal cruelty. As the crowd grew to about 150 people, they could hear the cries of the dogs. Some activists entered the building, opened the cages, and began rescuing them.
Nearly 200 dogs were immediately taken to veterinary clinics in the area. They were found in filthy conditions. Some of them were mutilated and others had tumors. One dog had no eyes.
Since the rescue, Instituto Royal has been shut down pending a government investigation. The lab says that even if police recapture stolen beagles, they will be put up for adoption.
Yet, following the lead of the U.S. animal testing industry, the lab is also saying that the open rescue was an act of terrorism.
Does this look like terrorism to you?
1.)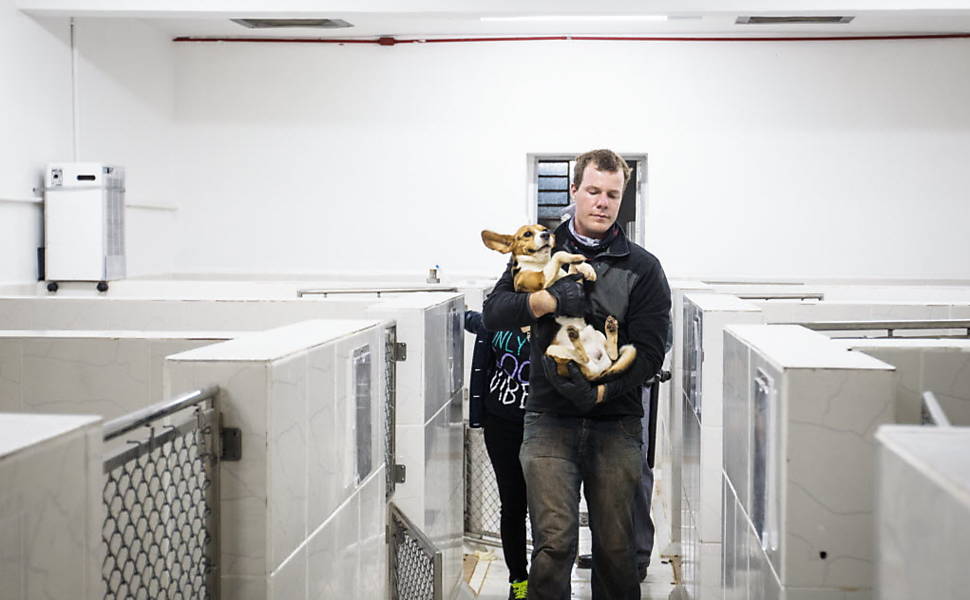 2.)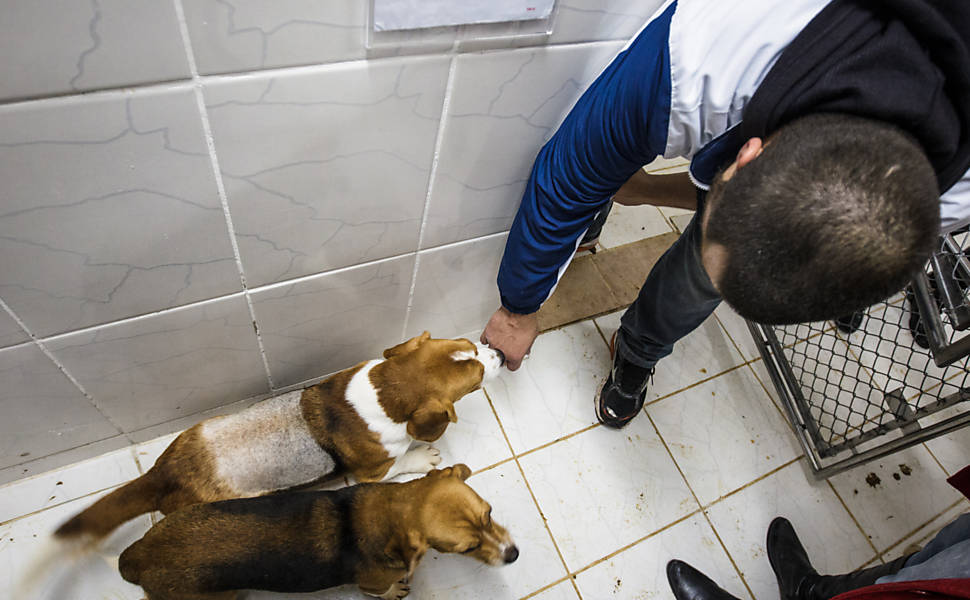 3.)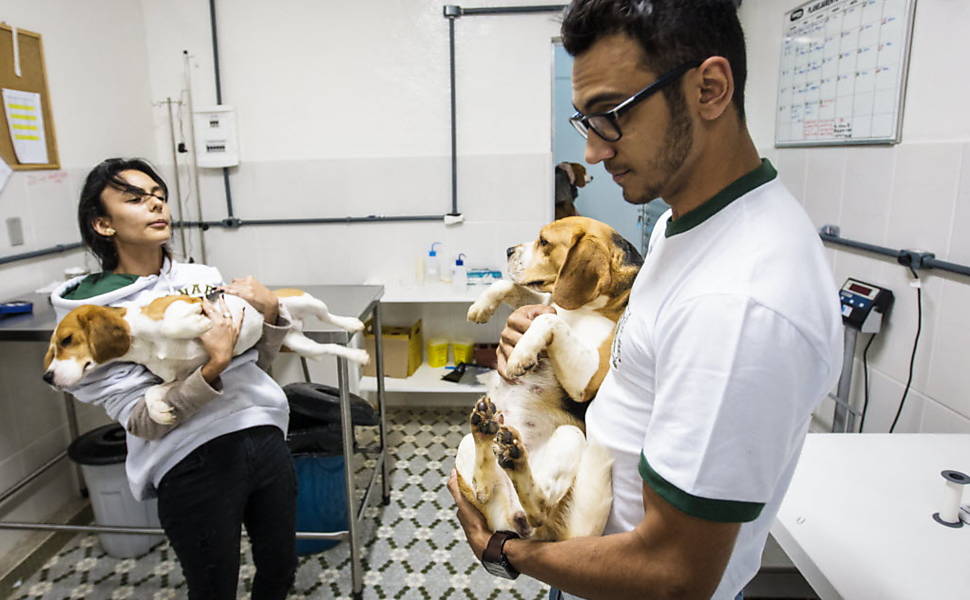 4.)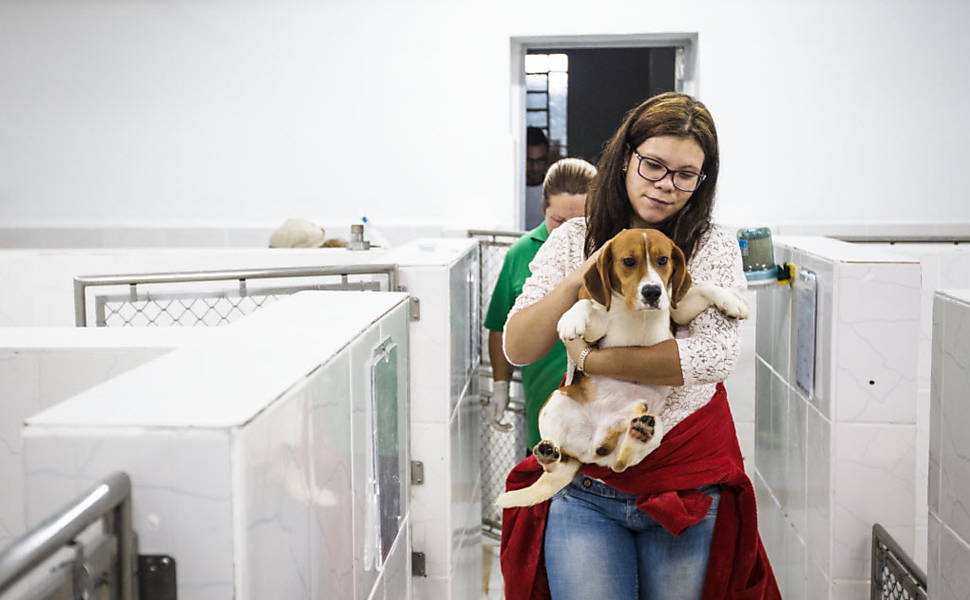 5.)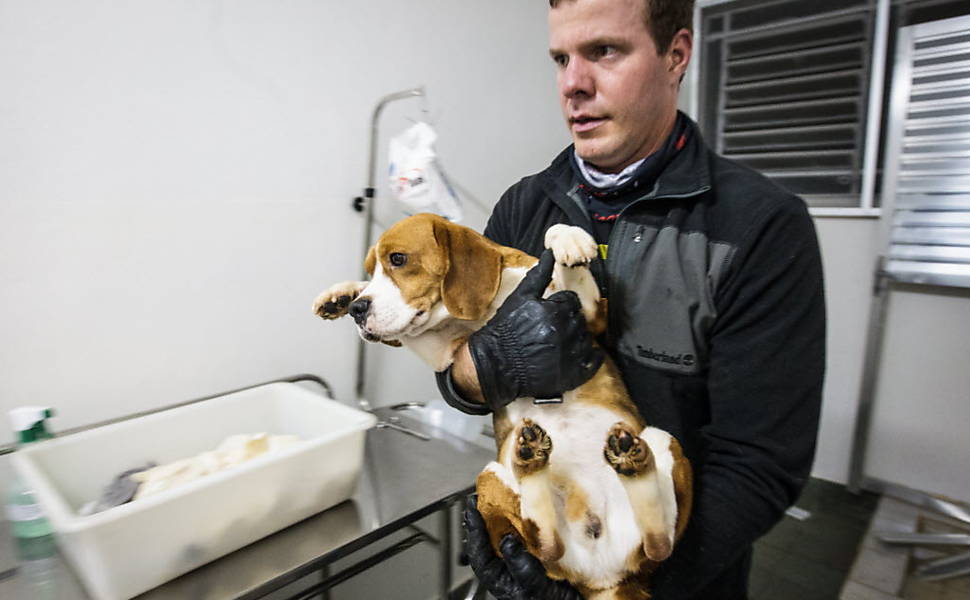 6.)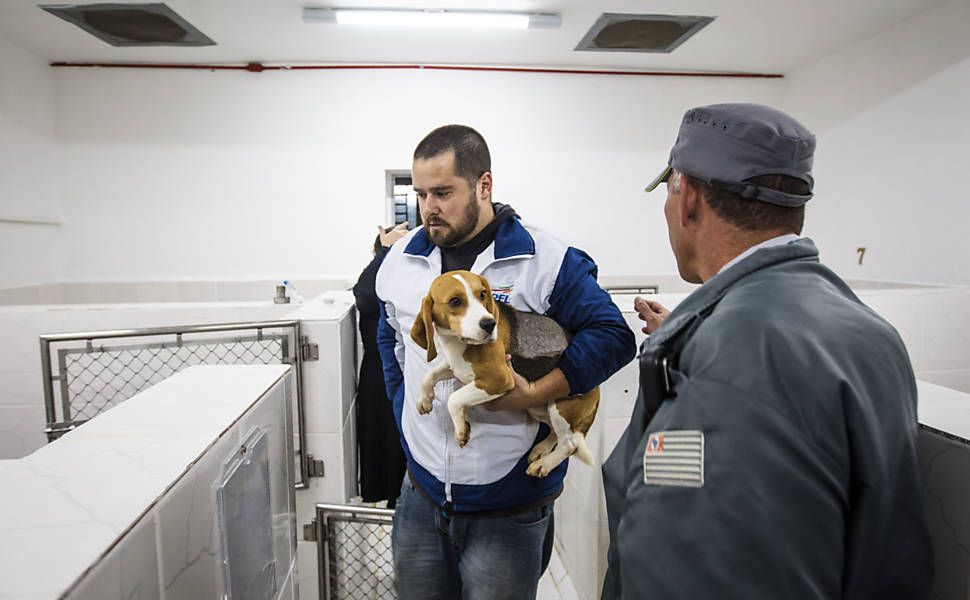 7.)
8.)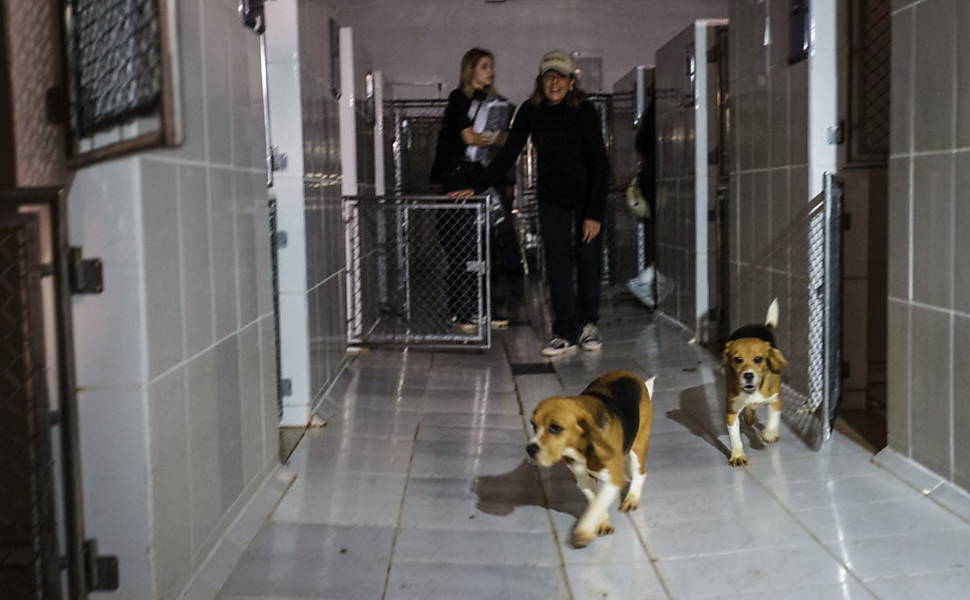 9.)
10.)
11.)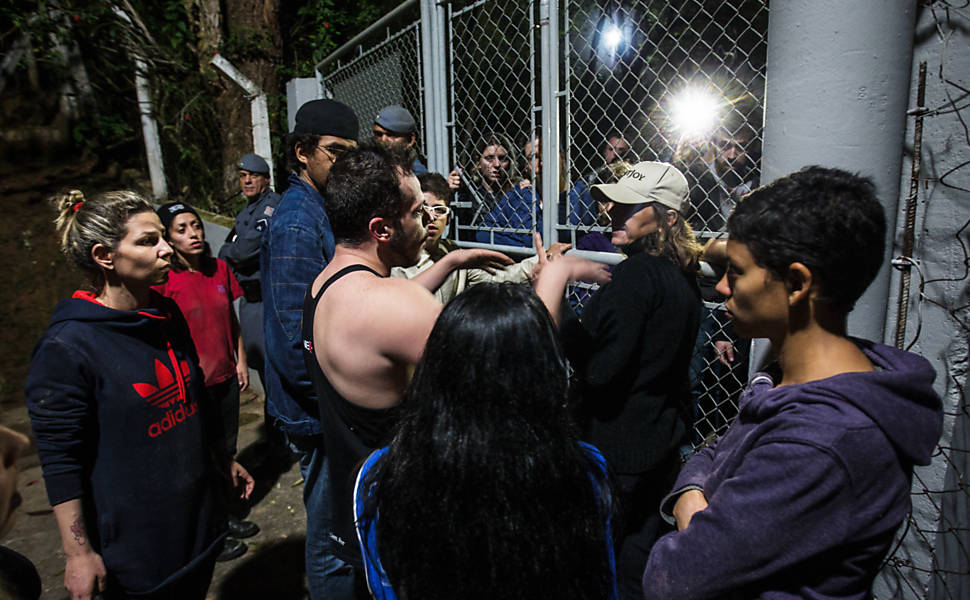 12.)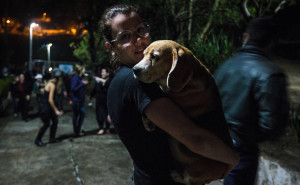 13.)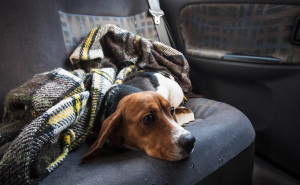 14.)
Over 300 beagles were rescued from #institutoroyal last night Sign the petition, stop cruelty http://t.co/3PJRGih6Wi pic.twitter.com/fy4PkqhApv

— Erica Räth-Prado (@tropicalgothic) October 18, 2013
You can find out more about the campaign to shut down animal testing in Brazil at the group's Facebook page.
Learn more about how activists like this are being labeled "terrorists" in Green Is the New Red: