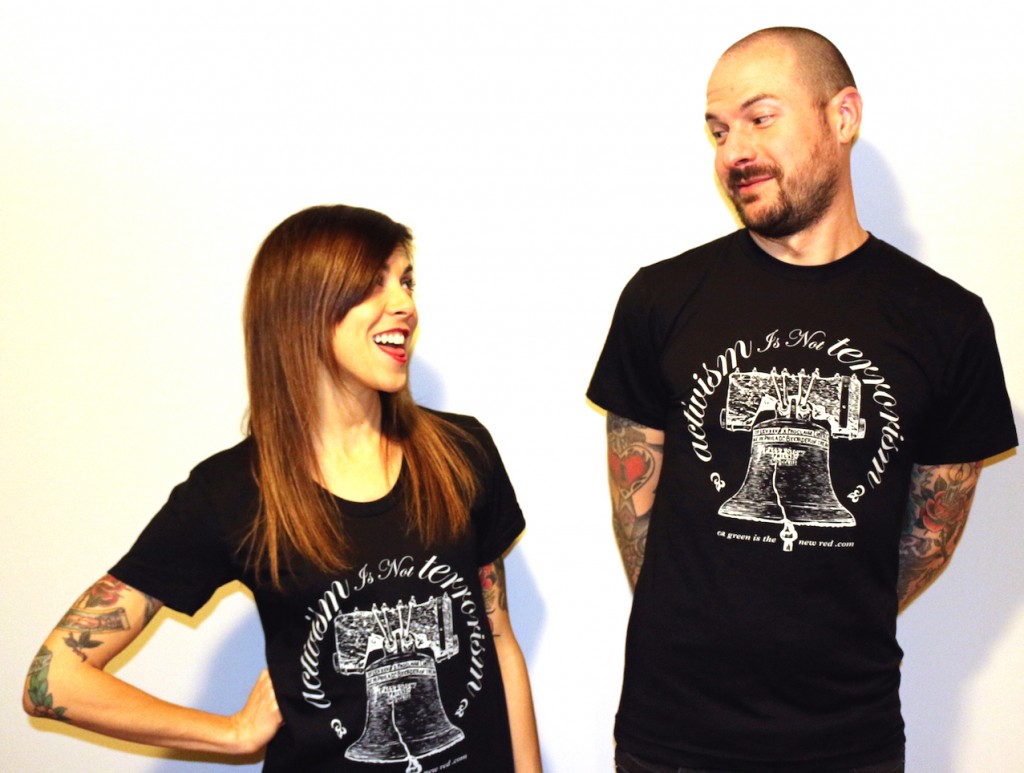 When most people think of "terrorism," they think 9/11, anthrax, and suicide bombers. But right now social justice activists are being labeled as terrorists for protesting the Keystone XL pipeline, and photographing factory farms.
Activism is not terrorism. 
These t-shirts are black American Apparel t-shirts, with light ink. Available in either unisex or women's sizes for $20.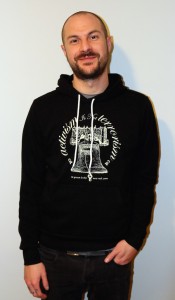 The hoodie versionis a super soft fleece pullover made by Canvas. Black, with light ink. Available in unisex sizes for $35.
Huge thanks to DC activist power couple Justin and Stacy for always supporting Green Is the New Red!
You can pick them up (and also some new sticker designs) at the GreenIsTheNewRed store!