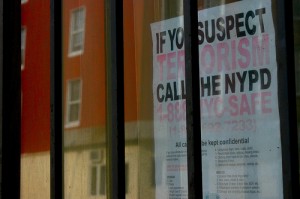 I have a guest blog post over at Planetsave, "10 Easy Ways to Be Labeled a 'Terrorist' by the Government." Please check it out, and perhaps leave a comment (and if you like the post, please vote it up on Digg, Reddit or Stumble using the Planetsave links).
Thanks very much to Alex Felsinger at Planetsave for the opportunity to bring information on civil liberties and the Green Scare to a wider audience.
And to folks who have showed up at GreenIsTheNewRed.com from Planetsave… welcome! To get started here, please check out my introduction to the Green Scare.