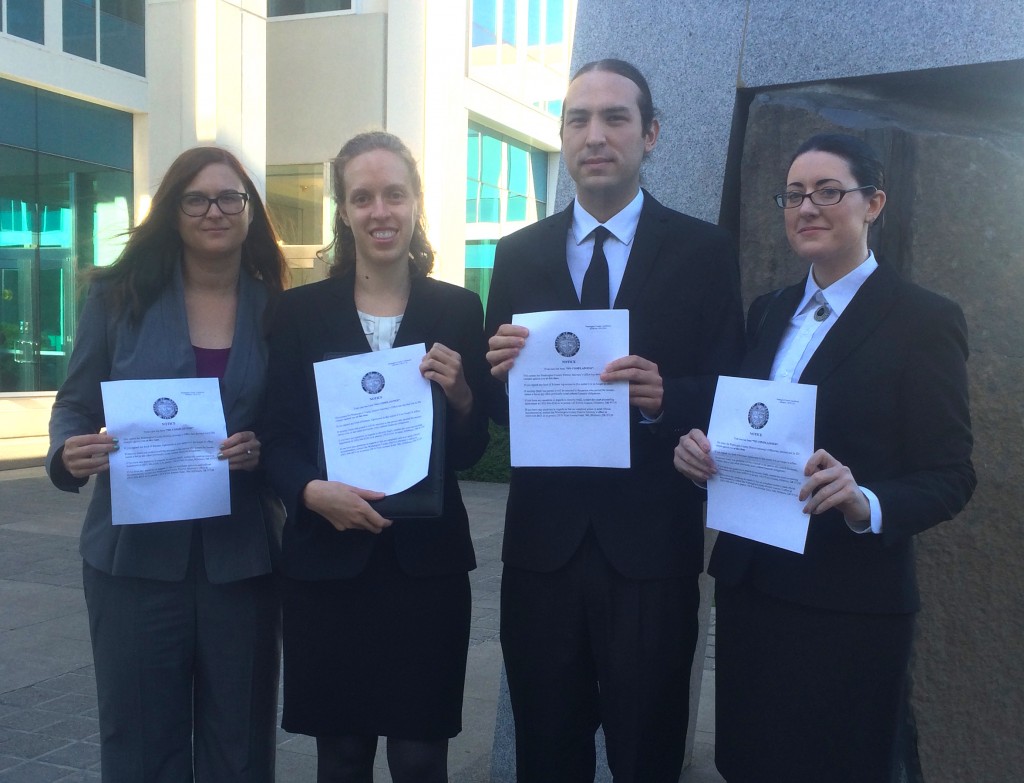 The criminal charges against four animal rights activists who chalked slogans on the public street have been dropped, and they're now free to continue with their protests against a new animal testing lab.
At their arraignment this week, the activists with the No New Animal Lab campaign were told the district attorney will not be filing charges.
Perhaps the district attorney noted that, on the same day as the arraignment, the city was sponsoring a chalking event.
Encouraging non-political chalking, while prosecuting people who do the exact same thing with a political message, would clearly not withstand constitutional scrutiny.
"We are very pleased that these absurd charges were not filed by the DA," the activists said in a joint statement. "Clearly Skanska and Beaverton police are reaching for anything to disrupt the campaign, but their efforts have been unsuccessful. No New Animal Lab will continue to organize and build momentum against Skanska for choosing to build this lab. We look forward to the March on the University of Washington on October 2nd."
The story of their arrest, which was first reported here at GreenIsTheNewRed.com, is just one component of the backlash against the growing movement to shut down this controversial lab.
The activists were accused of using washable sidewalk chalk to write slogans such as "Save the animals."
News of their arrest prompted solidarity "chalkings" in other cities, including the one pictured here from Berlin.