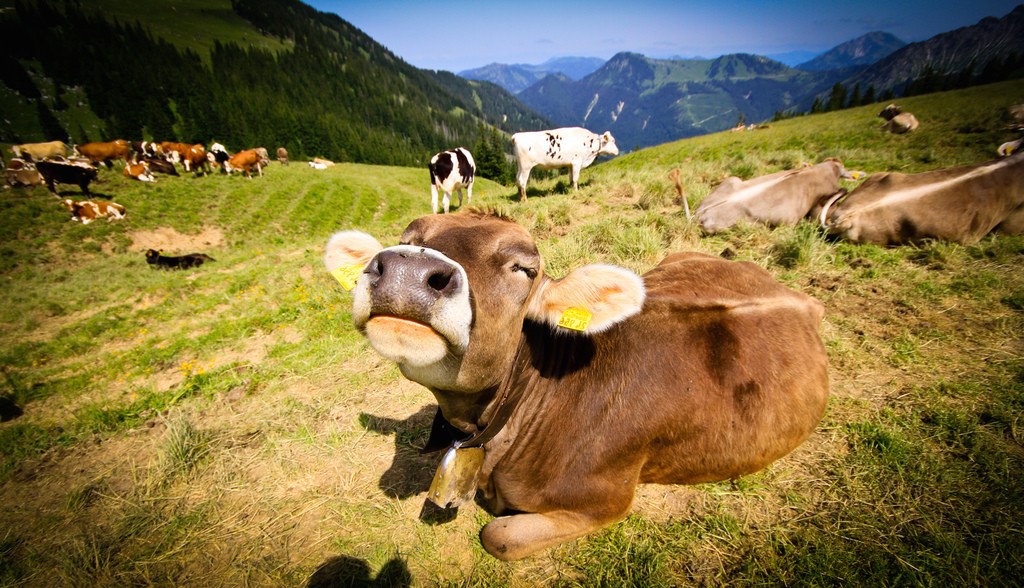 A U.S. District Court has struck down Idaho's "ag-gag" law as an unconstitutional attempt by the agriculture industry to silence journalists, animal advocates, and whistleblowers who expose cruel farming practices.
The damning ruling—the first of its kind—spells trouble for the agriculture industry's attempts in other states to outlaw photography and video recordings of animal welfare, workers' rights, and environmental violations.
The ag-gag law "gives agricultural facility owners veto power, allowing owners to decide what can and cannot be recorded, effectively turning them into state-backed censors able to silence unfavorable speech about their facilities," Judge Lyn Winmill said in the ruling.
The lawsuit was brought by the Animal Legal Defense Fund and PETA, working with plaintiffs including undercover investigators, Farm Forward, and myself as a journalist.
A wide-range of organizations supported the lawsuit by filing amicus briefs. They represented food safety, environmental, labor, whistleblower, and journalism organizations.
Ag-gag Would Send Upton Sinclair to Jail
Judge Winmill paid particular attention to the impact of ag-gag on journalism and newsgathering.
"The story of Upton Sinclair provides a clear illustration of how the First Amendment is implicated by the statute," Winmill writes. "Sinclair, in order to gather material for his novel, The Jungle, misrepresented his identity so he could get a job at a meat-packing plant in Chicago. Sinclair's novel, a devastating exposé of the meat-packing industry that revealed the intolerable labor conditions and unsanitary working conditions in the Chicago stockyards in the early 20th century, "sparked an uproar" and led to the passage of the Federal Meat Inspection Act, as well as the Pure Food and Drug Act. Today, however, Upton Sinclair's conduct would expose him to criminal prosecution under [ag-gag]… 

…as the story of Upton Sinclair illustrates, an agricultural facility's operations that affect food and worker safety are not exclusively a private matter. Food and worker safety are matters of public concern. Moreover, laws against trespass, fraud, theft, and defamation already exist."
Ag-gag Intends to Silence Critical Speech
In additional to violating the First Amendment, by criminalizing newsgathering and distribution, ag-gag is also a violation of the Equal Protection Clause of the U.S. Constitution "because it was motivated in substantial part by animus towards animal welfare groups," Winmill said.
"The overwhelming evidence gleaned from the legislative history indicates that § 18-7042 was intended to silence animal welfare activists, or other whistleblowers, who seek to publish speech critical of the agricultural production industry," Winmill writes. "Many legislators made their intent crystal clear by comparing animal rights activists to terrorists…"
Corporations Don't Deserve Special Protection From Activists
The ruling should also bring into question other legislation, such as the Animal Enterprise Terrorism Act, which clearly targets one group of people because of what they believe.
"…the State fails to provide a legitimate explanation for why agricultural production facilities deserve more protection from these crimes than other private businesses," Winmill writes. "…Protecting the private interests of a powerful industry, which produces the public's food supply, against public scrutiny is not a legitimate government interest."
Dear Utah: You're Next
The ruling sets the stage for ag-gag laws to be challenged in other states on similar grounds. The ALDF, PETA and others are currently fighting ag-gag in Utah.
The recent passage of North Carolina's sweeping ag-gag laws, which is so broad it includes those who expose abuse at daycares and nursing homes, clearly cannot withstand scrutiny, either.
The ruling is a strongly-worded defense of the First Amendment and investigators, and a harsh attack on attempts by corporations to carve out special protections under their law, solely to protect their profits.
As Judge Winmill notes, "food production is not a private matter." It affects all of us. And all consumers have the right to know what is being done in their name.