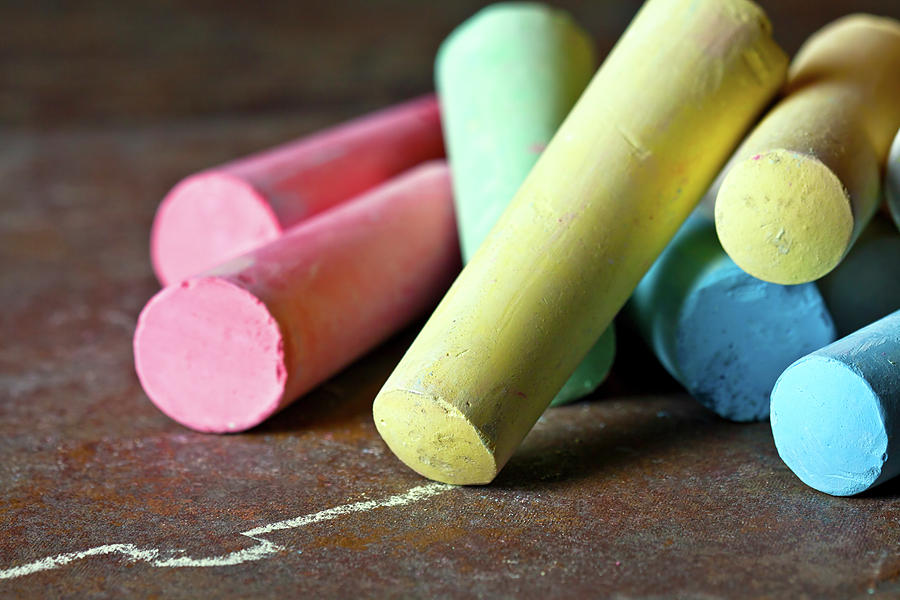 Four animal rights activists have been arrested for allegedly writing political slogans on the public street using sidewalk chalk.
The four were arrested in Beaverton, Oregon, and face charges of harassment, criminal mischief, and disorderly conduct.
The chalking was done as part of the growing "No New Animal Lab" campaign, which aims to stop the construction of a new underground animal experimentation facility at the University of Washington.
Activists have been protesting Skanska, an international construction firm hired to build the lab, and there have been protests at the home of David Schmidt, the Northwest Regional Co-Chief Operating Officer of Skanska, who signed the lab contract.
Washable sidewalk chalk was used to write on the sidewalk and public street. Phrases included "No new animal lab," and "Save the animals."
There have been protests in Schmidt's neighborhood, some of which included activists chanting slogans. When they were chalking on the evening of July 22nd, though, the four activists arrested were not chanting or protesting.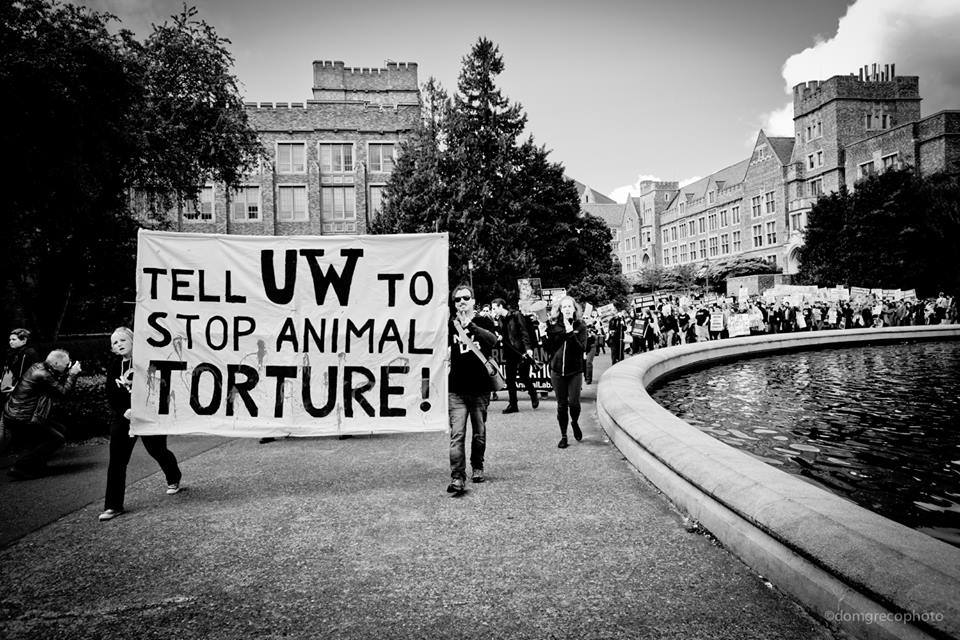 The activists, who asked to not be identified as their charges are pending, said in interviews that when police arrived, they did not ask any questions or attempt to speak with them; the police immediately told them not to move and that they were all being detained. They were then transported separately to jail.
Their attorney, Lauren Regan of the Civil Liberties Defense Center, said that chalking slogans is clearly First Amendment protected activity.
"Law enforcement have a duty to uphold the constitutional rights of all citizens, and not merely to do the bidding of large corporations who seek to silence their critics," she said. "In this instance, the police appear to be clearly violating the First Amendment rights of activists, which undoubtedly includes using sidewalk chalk to write slogans on public sidewalks, which are traditional public forums that provide the most expansive protection for free speech."
The arrests accompany an escalating effort by Skanska to shut down the protests; in Seattle, the company obtained restraining orders against activists, prohibiting them from protesting company executives.
The four have an arraignment hearing on August 4th.
Meanwhile, they are continuing the campaign against Skanska, with a week of protests this week and a second march at the University of Washington planned for October 2nd.