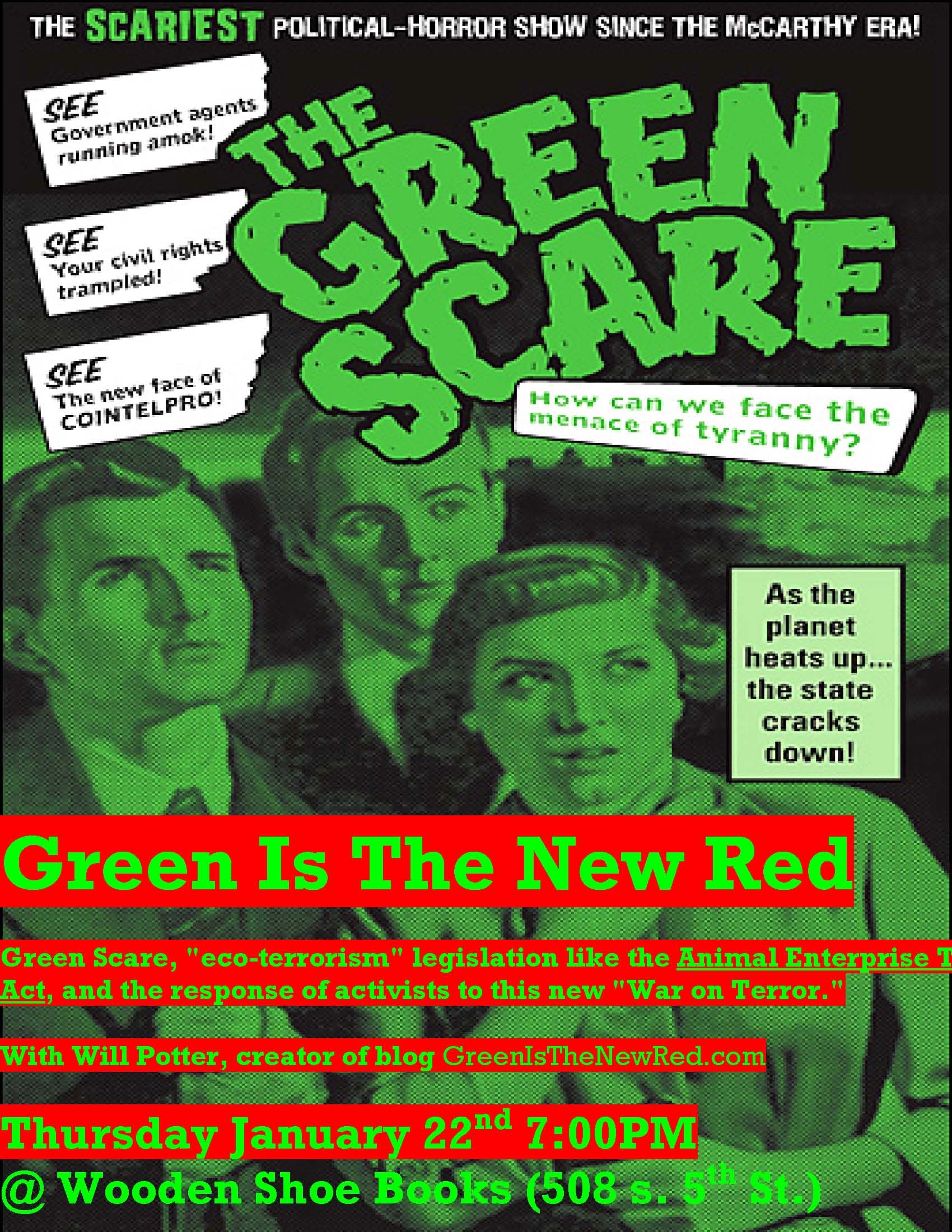 If you're in Philly, I hope you can make it! I'll be presenting my Green Scare audio/visual extravaganza. Well, not so much an extravaganza as a PowerPoint show of Green Scare images with some new videos as well. Wooden Shoe is an incredible book store and community space. I'm really looking forward to this…
Thursday January 22nd 7:00PM

Green Is The New Red
Green Scare, "eco-terrorism" legislation like the Animal Enterprise Terrorism Act, and the response of activists to this new "War on Terror."

With Will Potter
@
Wooden Shoe Books
508 s. 5th St.
Philadelphia PA 19147
215-413-0999
sabot@woodenshoebooks.com

The War on Terrorism has come home. Corporations and politicians are labeling activists "eco-terrorists" and national security threats. Think red-baiting, with a green twist. Will Potter explains this "Green Scare" by weaving his investigative reporting and experience testifying before Congress with visuals of "eco-terrorism" scare-mongering in action.

Bio:
Will Potter is an award-winning independent journalist who focuses on how lawmakers and corporations have labeled animal rights and environmental activists as "eco-terrorists." Will has written for publications including The Chicago Tribune, The Dallas Morning News and Legal Affairs, and has testified before the U.S. Congress about his reporting. He is the creator of GreenIsTheNewRed.com, where he blogs about the Green Scare and history repeating itself.