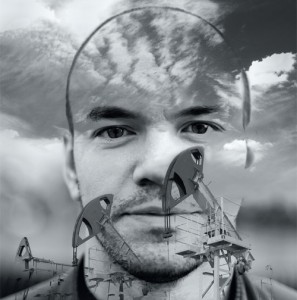 Environmentalist Tim DeChristopher was moved into the Special Housing Unit of FCI Herlong last month, and placed in isolation — a practice that human rights groups have decried as cruel and inhumane treatment and tantamount to torture. After thousands of supporters called the Bureau of Prisons and members of Congress, DeChristopher was released from "the hole." But the question remains: Why was a non-violent prisoner, with no disciplinary history, sent there?
According to DeChristopher's support crew, "Tim was informed by Lieutenant Weirich that he was being moved to the SHU because an unidentified Congressman had called from Washington DC, complaining of an email that Tim had sent to a friend."
In this email, DeChristopher said he was distressed to learn that a major donor to his defense fund was planning on moving jobs overseas. He said he would send a letter to the owners explaining his concerns, and that "this letter will include a threat to wage a campaign against them if they don't reverse course and keep the plants open."
In other words: a member of Congress sought retribution for a non-violent activist promising to protest a corporate supporter.
There's no shortage of politicians who might be concerned about DeChristopher's effective advocacy. So here's an idea: Call your members of Congress and ask them directly if they requested that Tim DeChristopher be placed isolation. Watch this video to learn more…