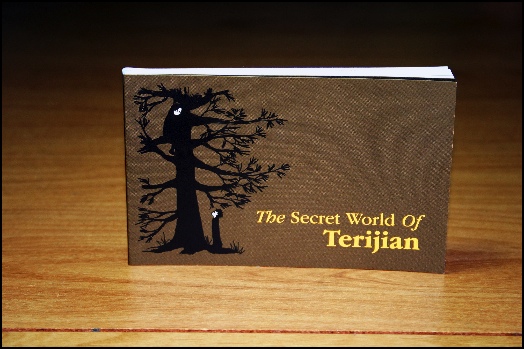 I just received a copy of The Secret World of Terijian, a children's book that some folks have put out to raise money for individuals labeled "eco-terrorists" and hit with terrorism enhancement penalties for property destruction in the name of the environment.
It's a cute little book about two kids, Connor and Moriko, who find bulldozers destroying the forest where they love to play and explore, and how they try to stop them. Think Bridge to Terabithia, but with balaclavas. My favorite line of the book– particularly relevant as Daniel McGowan just reported to prison as a "terrorist"– is when one of the children comforts the other, and says: "There's a time to cry, and a time to fight back."
It wasn't long ago that industry groups labeled Hoot "soft core eco-terrorism for kids" because the protagonists fight to end a development project that threatens a population of endangered owls. And Charlotte's Web, we're told, promotes animal rights extremism.
I can't wait to see what they have to say about this one…