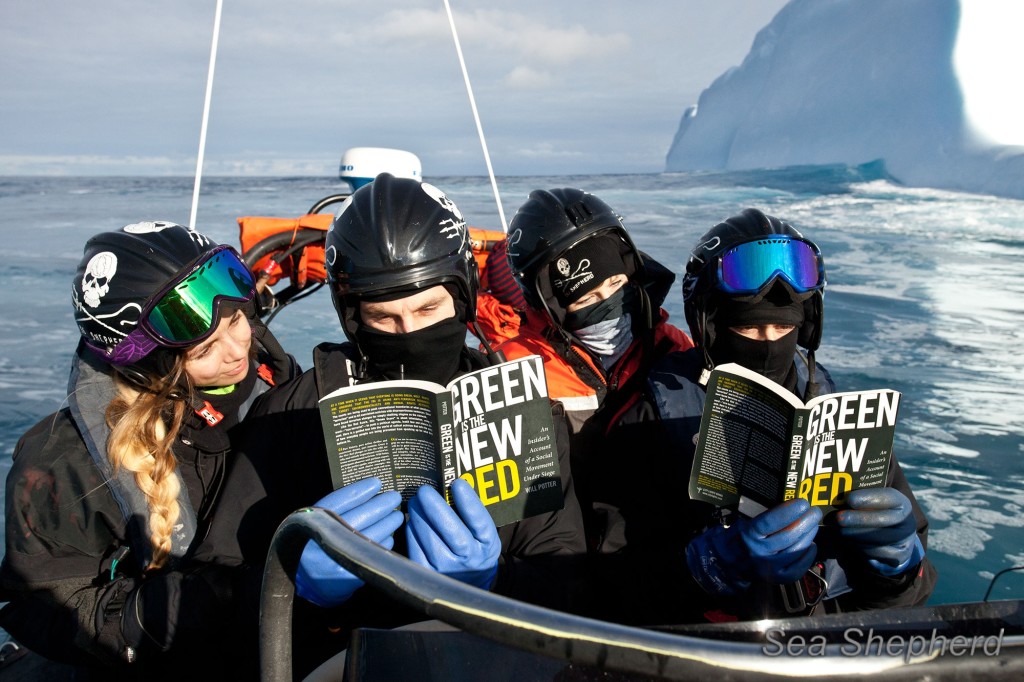 The crew of the Sea Shepherd Conservation Society put themselves on the front lines defending whales against illegal Japanese whalers in Antarctic waters. A few days ago, the whaling fleet's slaughterhouse ship, the Nisshin Maru, rammed three Sea Shepherd ships, the Steve Irwin, Bob Barker, and Sam Simon (and also hit the whalers' own fuel ship).
The reckless actions of an 8,000-ton vessel threatened a hundred lives at sea.
Even though the Nisshin Maru overwhelmingly outweighs any Sea Shepherd vessel at five times their size, the activists stood their ground. Because of their courage, they shut down whaling in the Southern Ocean Whale Sanctuary that day, suspended illegal refueling operations, and most likely shut down whaling for the season.
The Sea Shepherd volunteers have inspired millions of people around the world by putting their lives on the line like this day after day, campaign after campaign. To put it mildly: they kind of have their hands full.
So it was quite a surprise to get a message a few days ago that the crew had some photos they wanted to send me. In between shutting down illegal whaling they snapped a few photos with copies of Green Is the New Red from the Sea Shepherd library. With glaciers. In Antarctica.
Pirate book club!
Few things are as uplifting as when folks you respect support what you're doing. These photos sum up everything the book and website is about: learn from this information and then take action. A heartfelt thank you to my friends at sea for the very kind gesture. (I would return the support, but a photo of me with a Sea Shepherd t-shirt at my laptop isn't quite so exciting.)
Check out the rest of the photos, and then find out more about Sea Shepherd's campaigns.