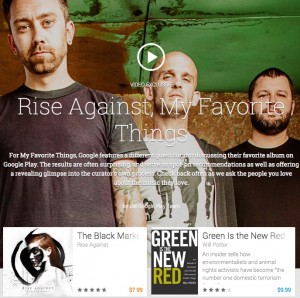 Well this made my day.
Tim from Rise Against says: "My new favorite thing is a book called Green Is The New Red by Will Potter."
Watch the video below, with Tim talking about ag-gag laws, and how protest is being labeled as "terrorism."
Rise Against also has a song on their new album The Black Market
 called "The Eco-Terrorist in Me." Check it out!
PS: You can order a copy of Green Is The New Red here.