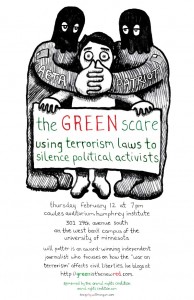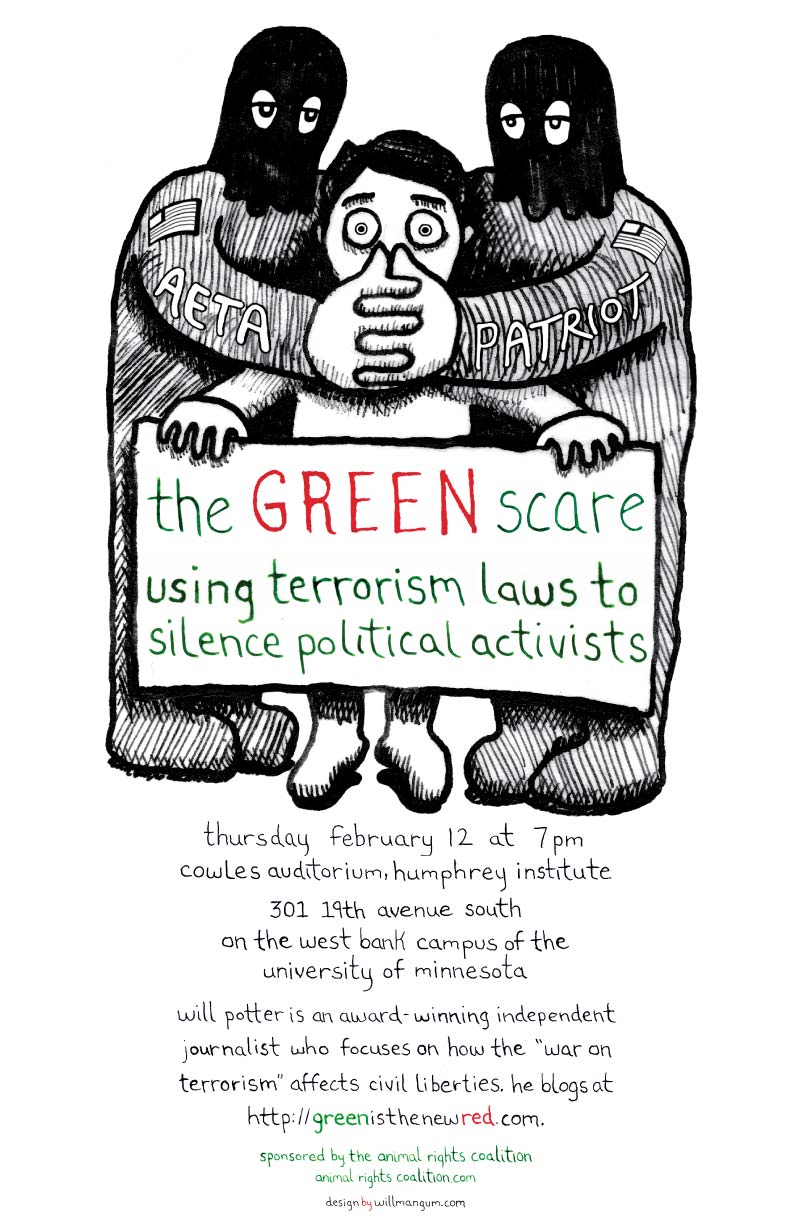 I'm really looking forward to this event in Minneapolis, even though it'll be very c-c-c-cold for this Texan. The topic is particularly relevant for Minneapolis right now, as it is the home of the RNC8, a group of activists being railroaded with felony "terrorism" charges because they were prominent, outspoken, effective organizers against the Republican National Convention. [Here's a previous post on this, with tons of links for additional information.]
The event is sponsored by the Animal Rights Coalition. Here's more info from them:
Will Potter on "The Green Scare: Using Terrorism Laws to Silence Political Activists"

Thursday, February 12, 7pm,
Cowles Auditorium, Humphrey Institute,
301 19th Avenue South,
on the West Bank of the University of Minnesota's Minneapolis campus

You won't want to miss hearing about The Green Scare from Will Potter, an award-winning independent journalist based in Washington, D.C., who has become a leading authority on the erosion of civil liberties post 9/11 and the use of terrorism laws to silence political activists. Think red-baiting, with a green twist. Potter's blog GreenIsTheNewRed.com features his original reporting and analysis of the Green Scare and history repeating itself.

The Animal Rights Coalition is thrilled to be able to bring Will Potter to the Twin Cities to talk about these critical issues and shed light on a story that has been rated as one of the top twenty censored stories by Project Censored since 2006.