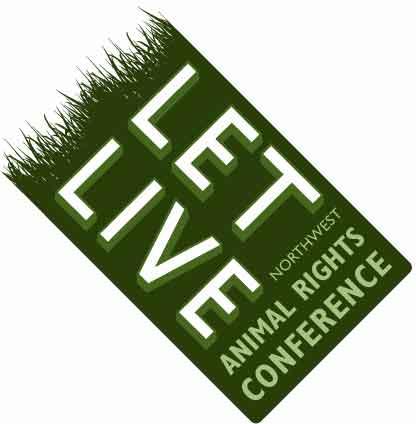 Last year's Let Live Conference was the first ever, but you'd never know it. It was one of the best conferences I've ever participated in, because the organizers pulled together such a diverse group of speakers and the whole thing ran amazingly smoothly. (You might remember an incident involving a rollerblade birthday cake, but we shall never speak of such things again. Ever.) So when I heard they're going for round two, June 26-28, well… I'm there.
The list of speakers is phenomenal. I'm really excited about not just being a presenter but a participant, and learning from everyone there. Here are just a few of the folks I thought would be of particular interest to GreenIsTheNewRed readers:
Nick Atwood (Biteback)
David Hayden (No Compromise)
Camille Hankins (Win Animal Rights)
Nik Hensey (No Compromise)
Shannon Keith (Behind the Mask / Uncaged Films)
Andrea Lindsay (SHAC7 Support, No Compromise)
Kim McCoy (Sea Shepherd Conservation Society)
Lauren Regan (Civil Liberties Defense Center)
Craig Rosebraugh (author, Burning Rage of a Dying Planet)
Stu Sugarman, attorney
Peter Young (former animal liberation prisoner)
I'll be speaking a few times, but more on that will come later. For now, go to the Let Live Conference website and pre-register. See you in Portland!