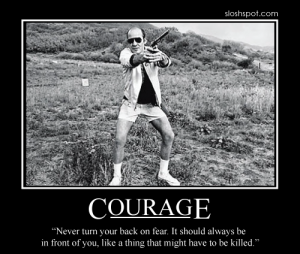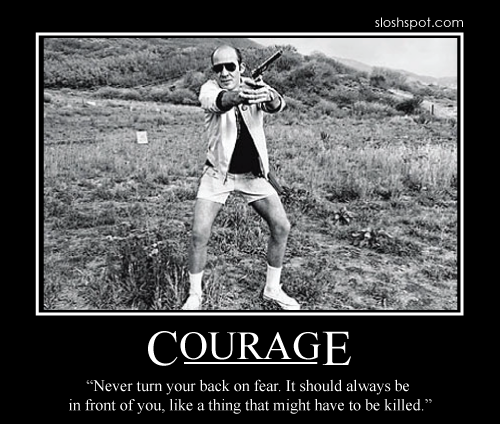 It has been a bad week. I know this site is, by its nature, never going to be as comforting as LOL cats (although, we have one of those as well). But many folks have written privately and said how the sentencing of Marie Mason hit them especially hard. I feel the same way.
A consequence of learning more about the "Green Scare," "eco-terrorism," and campaigns to silence dissent is fear. After all, that's the entire point of these disproportionate sentences and sweeping legislation: to have a "chilling effect" on mainstream, above-ground activists.
So if you ever feel that fear creeping into your head, making you second guess whether you should speak out about what you believe, just take remember this "motivational poster" featuring the wisdom of Hunter S. Thompson:
"Never turn your back on fear. It should always be in front of you, like a thing that might have to be killed."
Have a great weekend. And remember, dear readers, when you see that fear in front of you…
SHOOT IT IN THE F'ING FACE.