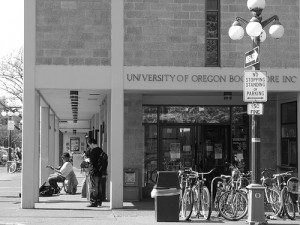 I'll be speaking in Eugene, Oregon on May 17th as part of my book tour. Many of the events in the book hold a special significance to folks in Eugene, because many of the "Operation Backfire" defendants called this town home. Operation Backfire was the largest FBI investigation ever into the radical environmental movement, and culminated in the roundup of more than a dozen activists, charging them with crimes by the Earth Liberation Front and Animal Liberation Front, and sentencing them to prison as "terrorists."
May 17th, 2011
University of Oregon
Knight Library Browsing Room
Eugene, OR 97403
7pm
Will Potter will read from and discuss his new book, Green Is the New Red: An Insider's Account of a Social Movement Under Siege.