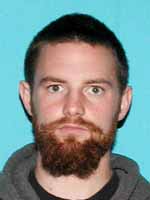 Justin Solondz, an environmental activist who was wanted by the FBI for "eco-terrorism" charges tied to the Earth Liberation Front, has been sentenced to 3 years in a Chinese prison for manufacturing drugs. Back in June I reported on his arrest via Twitter, and now much more details have emerged about his life overseas and his sentencing.
The story of Mr. Solondz's life on the lam spanned three continents, involved at least two aliases and ended in a smoky bar in one of the world's most authoritarian countries…

According to his father, Paul Solondz, the Dali police said they discovered 33 pounds of marijuana buried in the courtyard of the house that the younger Mr. Solondz rented, as well as what the prosecutor described as a drug laboratory inside the house.

Friends of Mr. Solondz in Dali said he went by the name Isaac Cox and was a familiar figure who favored black clothing, had a dog and rode a bicycle through the stone streets of Dali's old section. (His mother, however, said court documents said he used the name David Isaac Hart.)

"He looked like a man on the run," said a man who knew Mr. Solondz and did not give his name for fear of retribution from authorities and fellow foreigners. "Everyone who comes to this town is running away from something, some more than others."
After serving his prison time in China, Solondz will be extradited to the United States where faces charges for his alleged involvement in the ELF arson of a horticulture center at the University of Washington in 2001.
As his father told the Times:
"Compared to those horrible people who want to kill as many people as possible in the name of religion, the avowed mission of this organization is to not harm any people or animals," he said. "This should not even be called terrorism."