This is what happens when ya'll leave me unsupervised on holidays.
This kittie may be as adorable as his pals over at iCanHasCheezburger.com, but don't be deceived. He's part of the "number one domestic terrorist threat."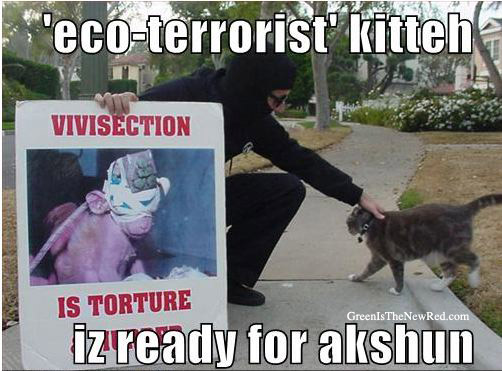 The original photo was sent to me by activists in California, protesting animal researchers connected to UCLA. Here's more on that.
I also put it up on the GreenIsTheNewRed.com Flickr account if you want it…