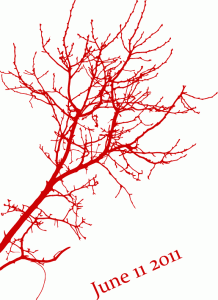 When Jeff "Free" Luers was sentenced to more than 22 years in prison for his role in setting fire to 3 SUVs, June 11th became an international day of action to show support for Luers, and raise awareness about his case. Luers is out of prison now, but the disproportionate crackdown on environmentalists– including outrageous prison sentences that do not fit the crimes– continues.
Over the next week, there are dozens of events planned around the world to raise awareness about these issues, and about two prisoners in particular who have received particularly harsh sentences. Marie Mason was sentenced to nearly 22 years in prison for her role in two arsons in the name of the Earth Liberation Front. In another case, Eric McDavid was sentenced to nearly 20 years in prison for "conspiracy." In McDavid's case it was revealed that the a paid FBI informant had provided the group with bomb-making recipes; at times financed their transportation, food and housing; and poked and prodded the group into action.
Part of the explanation for why Mason and McDavid received such disproportionately harsh sentences is that throughout their traumatic ordeals, even as their friends agreed to cooperate with the government and turn against them, they stood their ground and refused to "name names." Outrageous prison sentences like this are intended to send a message to the broader environmental movement, and scare people into becoming informants.
At minimum, June 11th is an opportunity to take part in these support events (I'll list a few, below) and write these prisoners a letter. It's critical that they receive continued support. However, this is also an opportunity to talk about these issues in your community.
Here are a couple of the events scheduled:
San Francisco: Film screening of "If a Tree Falls: A Story of the Earth Liberation Front" and an auction. June 11.
New York City: Vegan BBQ and raffle. June 11.
For a full listing of events, visit June11.org.
For more information: