Contact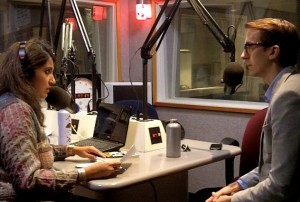 Speaking Engagements
To book an event, email speaking@willpotter.com
Will frequently speaks in public forums on the Green Scare, "eco-terrorism" legislation like the Animal Enterprise Terrorism Act, and the response of activists to this new "War on Terror."
Prior speaking engagements include the New York City Bar Association, Yale Law School and the University of Hamburg, Germany, among many others.
He is available to speak a range of topics dealing with social movements, "terrorism," and civil liberties. Prior talks have included:
"The Green Scare: How Corporations Created the 'Eco-terrorist' Menace"
"The War on Terrorism and the First Amendment"
"State Repression: Past and Present, From the Green Scare to the Continued War on the Black Liberation Movement"

Media Interviews
To schedule a media interview, email media@willpotter.com
Will regularly speaks with reporters, for attribution and on background, on issues like the Animal Enterprise Terrorism Act, the Green Scare and the growth of the radical environmental and animal rights movements. He has interviewed with reporters at The Seattle Times, United Press International, Air America and SF Weekly, among others.
Your Experiences and Ideas
Have you, or someone you know, experienced harassment because of your political beliefs (or your perceived political beliefs)? Have you come across an interesting document, news article or topic that you think should be covered on this website?
CONTACT FORM
Comments or questions are welcome.