Will Potter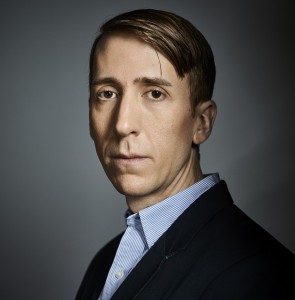 Will Potter is an award-winning investigative journalist and author based in Washington, D.C. He specializes in dissident politics and culture, the policing of dissent, and civil liberties post-9/11.
His work has appeared in the world's top media outlets, including the Washington Post, CNN, National Geographic, WIRED, NPR, the History Channel, and Rolling Stone. He has lectured at nearly 200 universities and forums, including Harvard Law School, Yale University, and the House of Democracy and Human Rights in Berlin.
Will has been invited to testify before the U.S. Congress about his reporting, as the only witness opposing the Animal Enterprise Terrorism Act, and he has spoken about his investigations of "ag-gag" laws before the Australian Parliament.
His book, Green Is The New Red: An Insider's Account of a Social Movement Under Siege, exposes how non-violent animal rights and environmental protesters came to be classified by the FBI as "eco-terrorists." It was awarded a Kirkus Star for "remarkable merit." This year he was selected as a TED Senior Fellow.
* Book a speaking event
*Arrange a media interview
*Learn more about Will's other work