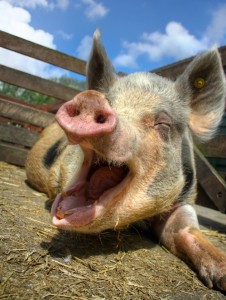 I'm excited to announce that I'll be giving the keynote address at the 2014 Animal Law Conference, which is coming up in October at Lewis & Clark Law School.
This is the 22nd year of the conference, which has become the most important of its kind within the global animal law community.
I'll be speaking about ag-gag laws, and fighting back against them. 
The conference is nearly fully-booked, so if you haven't signed up already, please do!