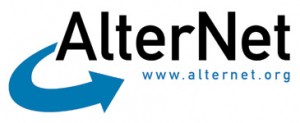 An article I contributed to The Next Eco-Warriors, a new book edited by Emily Hunter and published by Conari Press, is being featured on the homepage of Alternet and in their newsletter.
Take a look and let me know what you think!
Alternet: "How I Almost Got Put on the Domestic Terrorist List for Handing Out Leaflets" by Will Potter
And if this article teased your interest in the topic, I hope you'll check out my new book, Green Is the New Red: An Insider's Account of a Social Movement Under Siege, available from City Lights.